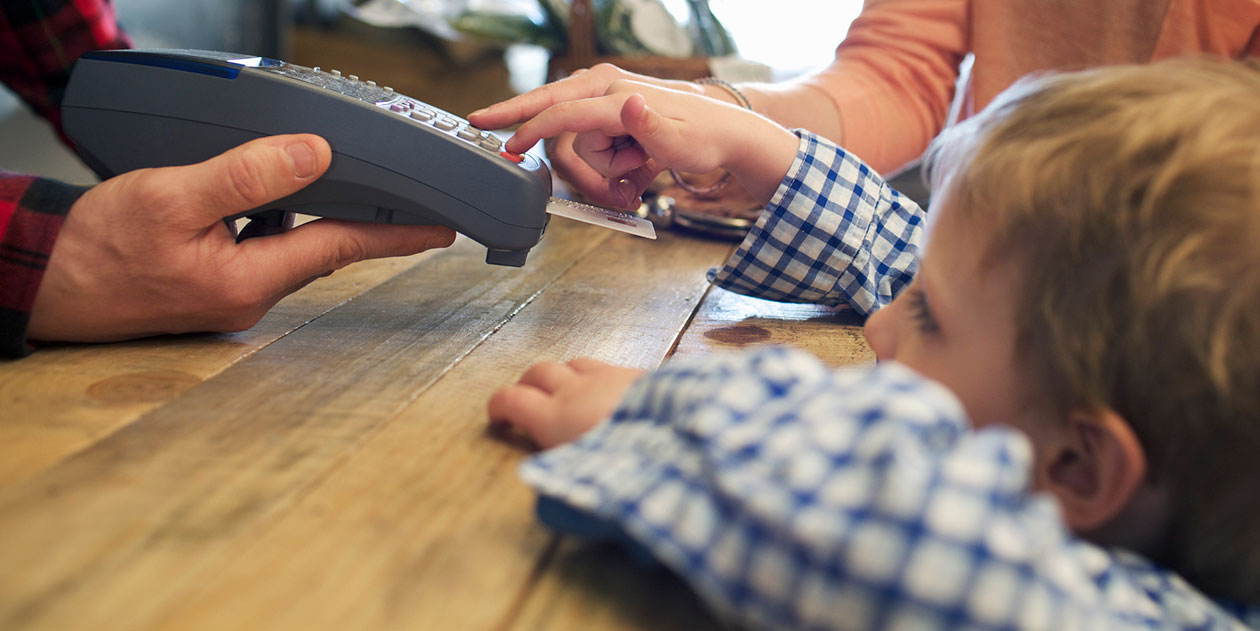 8 spending habits that will save you money
The best way to start making savings is by thinking 'smart' every time you spend. You'd be surprised how making small changes to your spending habits can give you new ways to save – and those savings can really add up.
There's usually a money-saving angle to be found on most things if you look a little closer, so check out some of these top tips.
1. Check for cashback and other deals when you shop online
Make sure you don't miss out on hidden savings when you shop online. Always check cashback websites like Topcashback and Quidco for offers. Try Honey too – it's a handy tool that finds the best deals available online for you. And don't forget, paying online with a credit card gives you extra protection if something goes wrong with your purchase.
2. Get in the habit of food prep
Whether you're working from home or back to the office, prepping your lunch each day can add up to huge savings. You'd be amazed how much you can spend on takeaway lunches during the week, so taking the time to make your meals in advance will keep your wallet – and stomach happy.
3. Have at least one 'no-spend' day each week
Having a no-spend day sounds really simple but can be surprisingly difficult. Think about it, you probably spend money on at least one thing every day – things like a drink, snacks or transport. But with a bit of forward planning, it shouldn't be too much of a challenge.
4. Look out for free nights out
Keep your eyes peeled for free nights out in your local area, particularly if you live near a city. Whether it's a comedy show, gig or quiz, there's usually always something going on that you can attend for free. You can sign up for mailing lists, like the BBC's, to be kept up-to-date with local shows and TV recordings like Live at the Apollo and Later… with Jools Holland.
5. Try making a fakeaway
In the mood for a takeaway, but want to save some pennies? Try making a fakeaway, instead. Whether you're in the mood for a Chinese, Indian or Italian, there's a range of fakeaway recipes you can try for a fraction of the cost of a takeaway. You can also whip up a delicious meal in just 30 minutes – quicker than waiting for your delivery!
6. Make your fuel go further
Cut down the running costs of your car with a few simple steps. Like keeping it free of any extra weight – the heavier your car, the more fuel you'll use. It's also worth rolling down your windows rather than using the air con, as this uses more fuel too. For more helpful tips like these check out our guide on fuel efficient driving.
7. Know how to find the cheapest flights
There are a few tricks to getting the best airfares. Booking early for a getaway deal isn't always the cheapest way to do it. Prices will change over time and can go down as well as up. Set up price alerts if you have a destination in mind to keep tabs on things. Or if your plans are flexible, use Skyscanner's Everywhere tool to find bargain seats on flights to random destinations.
8. Take control of your spending
When it comes to your regular shopping, keeping track of your spending works wonders over time. You can use Clubcard Pay+* to top up a set budget for your shop and see all your spending in one place. You also have the power to collect Clubcard points wherever you shop using Clubcard Pay+.

*Tesco Clubcard Pay+ is provided by Tesco Bank and is available to Tesco Clubcard members who are resident in the UK and aged 18 or over. Accounts are subject to status. Clubcard points are calculated on each purchase transaction. Minimum spend and exclusions apply.
Important information
The content on this page aims to offer an informative introduction to the subject matter but does not constitute expert financial advice specific to your own situation. All facts and figures were correct at time of publication and were compiled using a range of sources.