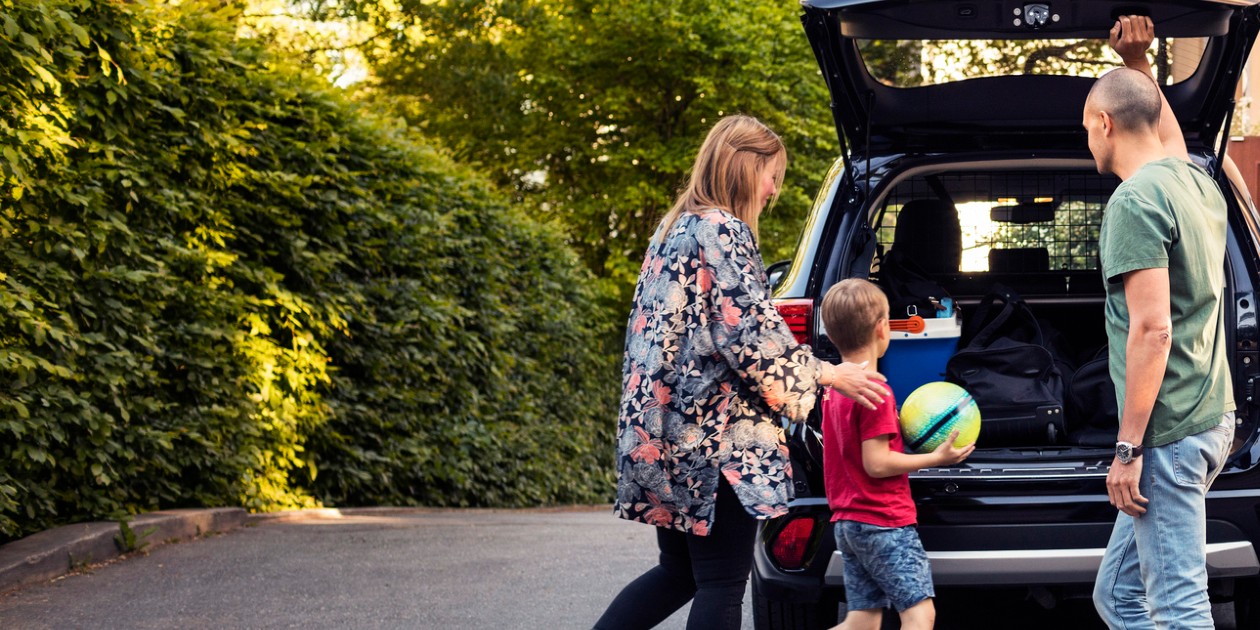 Shop smarter - 7 ways to save money on your food shop
As food shopping is one of the bigger outgoings in life for most people, small savings can really add up. Here are some ideas to get you started. They may even save you time too. Saving £10 and 10 minutes each week could net you £520 in a year.
1. Start each month the smart way, before you start spending
What's the smartest way to start each month? By taking a step back and paying yourself first from your monthly income. When it comes to thinking about your monthly budget, try the 50/30/20 flexible approach. You can change the split once you find what works for you, but try starting with:
50% of your take home pay goes to your needs (mortgage, rent, bills, food)
30% goes towards fun (trips out, eating out)
20% goes to the future (savings, holiday fund)
If you do this, you'll start the month with a set budget for your food shop. Then you can start to think about how to get the most out of this over the month ahead.
2. Stick to your budget by sticking to your list
Having a list of everything you need, not want, is sure to make your money go further. If it isn't on your list, don't put it in the trolley. Try saving a list of your regular items on your phone so you can easily reuse it. Chances are, it might speed up your shop too.
Sticking to your budget could be made much easier with Clubcard Pay+*. It works as a handy budgeting tool if you use it to pay for your food shop. Just top up your monthly food budget from any UK bank account, then use your Clubcard Pay+ debit card to pay for your shopping both in Tesco and elsewhere.
3. Start meal planning to cut costs
You can find so much inspiration online, including ready-made shopping lists and recipes - Tesco Real Food is a good place to start. Weekly meal plans and batch cooking ideas are a great way to try new dishes, whilst keeping things thrifty. This is one of the most effective tips to help you stick to your weekly shopping budget. And it can be great way to take a fresh look at the kind of food you eat, break bad habits and bring in some new ideas.
4. Keep on track with Scan as you Shop
This is a really easy one, and another time-saver. If you have a Tesco Clubcard account use a Scan as you Shop handset in store, to get a running total of your spend as you add things to your trolley. So no more nasty surprises at the checkout. This can really help you see where your budget is going, and you'll also get alerted to any offers on the things you scan.
5. Check the unit price in the 'small print'
This is another simple one, and something you might not have noticed before. Many supermarket items have a 'unit price' shown on the price tag. It will usually show the price per 100ml, or price per kg. Use these to compare similar products to find the best deals. It's most useful for things that come in different shape or size bottles, like shampoo, cooking oils or drinks.
6. Shop own brand, and have some fun with it
Swapping branded products for own brand alternatives is an easy way to slash the price of your shopping bill - from cornflakes and pasta, to oven chips and washing up liquid. If you're worried about the taste being compromised, 'blind' test them out on the family first! If they don't notice the difference, you're onto a winner! Buying supermarket basic and budget ranges can be a real money-saver - and you may find that avoiding big brands doesn't mean compromising on taste.
7. Track your spending
The more you know about your spending, the more effective you'll be at saving. What we think we're spending can often be quite different to the reality. With Clubcard Pay+* you can see all of your spending in one place. You also have the power to collect Clubcard points wherever you shop using Clubcard Pay+.
*Tesco Clubcard Pay+ is provided by Tesco Bank and available to Tesco Clubcard members who are resident in the UK and aged 18 or over. Accounts are subject to status. Clubcard points are calculated on each purchase transaction. Minimum spend and exclusions apply.
Important information
The content on this page aims to offer an informative introduction to the subject matter but does not constitute expert financial advice specific to your own situation. All facts and figures were correct at time of publication and were compiled using a range of sources.