Lifetime pet insurance cover
Our dogs and cats aren't just pets, they're part of the family. When they get ill, it can be really scary, and the last thing we want is to worry about a sky-high vet bill. Our Premier lifetime cover covers vet fees of up to £10,000.
Get a guaranteed discount if you're a Clubcard member. All you need to do is tell us your Clubcard number when you get a quote.
Need advice immediately? Our Premier lifetime cover for dogs and cats gives you unlimited 24/7 access to free telephone and video calls with vetfone™ provided by Vetsdirect Ltd. You can also upload photos whilst on a phone or video call.
Insure your cat or dog from 8 weeks old and cover vet fees of up to £2,000, £4,000, £7,500 or £10,000, depending on the limit you choose. Your limit will be renewed each year, as long as you renew your policy and there's no break in cover. We may choose not to renew a policy, if we do, we will let you know in advance of your renewal date.
Our Premier lifetime cover for dogs and cats covers accidents and injuries, as well as ongoing conditions, meaning your pet could be covered year after year if they are diagnosed with a chronic disease. We'll even cover your furry friend for complementary therapies like hydrotherapy.
If your cat or dog goes missing with our cover you could get up to £1,000 towards the cost of advertising to find your pet.
Our Premier lifetime cover for dogs and cats also covers dental treatment – this includes any dental treatment as long as annual checks and recommended treatments are carried out.
We know how expensive it can be to pay for a dog or cat sitter. That's why if you fall ill and have to go into hospital for four or more days in a row, we'll help you cover these fees.
Our Premier lifetime cover for dogs and cats is arranged, administered and underwritten by Royal & Sun Alliance Insurance Ltd.
Excesses will apply to your policy, which will affect the amount of premium you pay, and the amount you pay towards any vet treatment. When your pet turns 8, the amount you pay if they need vet treatment may increase.

More on excesses
With our Premier lifetime cover, your dog or cat must be at least 8 weeks old when cover starts, and any pre-existing injuries and illnesses are not covered. Changes in your pet's health, or behaviour or any illness that develops from these changes within the first 14 days of your cover start date are not covered. Certain breeds of cat and dog are also not covered. Monetary limits, excesses and exclusions apply, see the policy documents for full details.
Like us, as pets get older, sadly they're more likely to get ill. In fact our claims data shows that the cost of looking after your pet's health doubles every four to five years. That's why your renewal price increases each year, and your excess may increase when your pet turns 8.
A claim being paid also increases the chance that a future claim will be made and can therefore also cause your renewal price next year to double.
It's important you budget for renewal prices to increase as your pet gets older. How much they go up is different for everyone and depends on things like your pet's breed, their age and health, and there is no limit to how much your renewal price can increase over time.
If, while insured with Tesco Bank Pet Insurance, your pet starts to develop an ongoing illness, like diabetes or arthritis, or a reoccurring illness like an ear infection you may find it difficult to get those things covered elsewhere. But rest assured, as long as you renew your policy and there is no break in cover you'll be covered up to the vet fees limit you've chosen.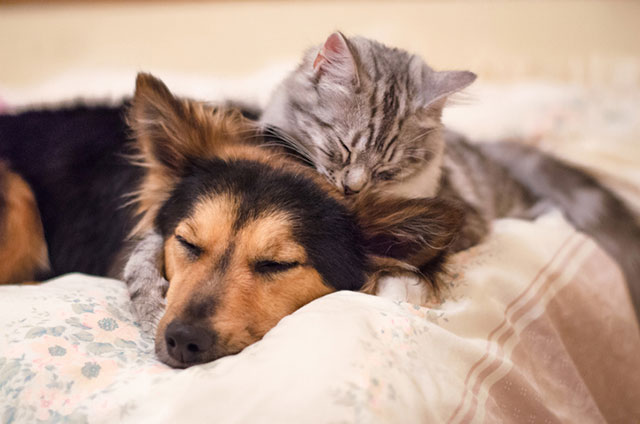 Before you get your Pet Insurance quote
Information on how we collect and use your personal data (including profiling and automated decisions) and your rights under data protection laws are in our privacy notice. Data may be obtained from and shared with the wider Tesco Group and fraud prevention agencies.
Talk to us through Live Chat
Ask a general question about your quote or policy, make changes and payments or chat to us about your renewal. We're open Monday to Friday 8am-6pm and Saturday 9am-5pm
Why choose our lifetime cover?
Our Premier Cover has a Defaqto 5 Star rating, for policies with £4,000 or more vet fees

Unlimited access to experts 24/7 via free telephone or video call with vetfone™ provided by Vetsdirect Ltd.

We can pay claims direct to your vet, if they're happy to receive direct payments. Excesses will apply.

Guaranteed discount for Clubcard members
Defaqto 5 Star rated Premier Cover
Defaqto is an independent researcher of financial products, focused on providing intelligence to support better decision making. Tesco Bank Pet Insurance Premier Cover has a Defaqto 5 Star Rating, for policies with £4,000 or more vet fees. This means it has a comprehensive level of features and benefits.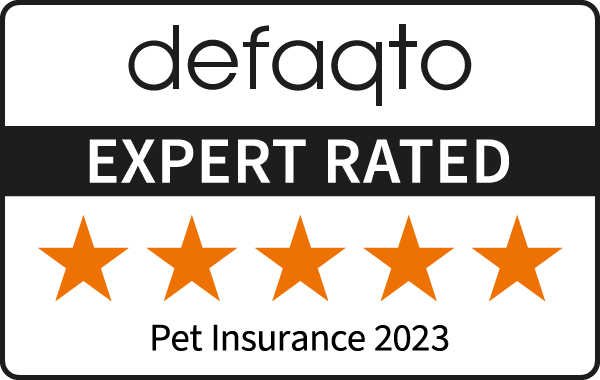 Lifetime cover for your best friend
Our Premier lifetime cover offers you vet fees cover limits up to £10,000 (if you pay your premium and renew) giving your pet the level of care they deserve.
Compare cover levels for your pet
We understand that you want to give your pet the very best of protection. We have a range of cover levels, each with different costs and features to help you find the best pet insurance for your budget and needs. Get started below.