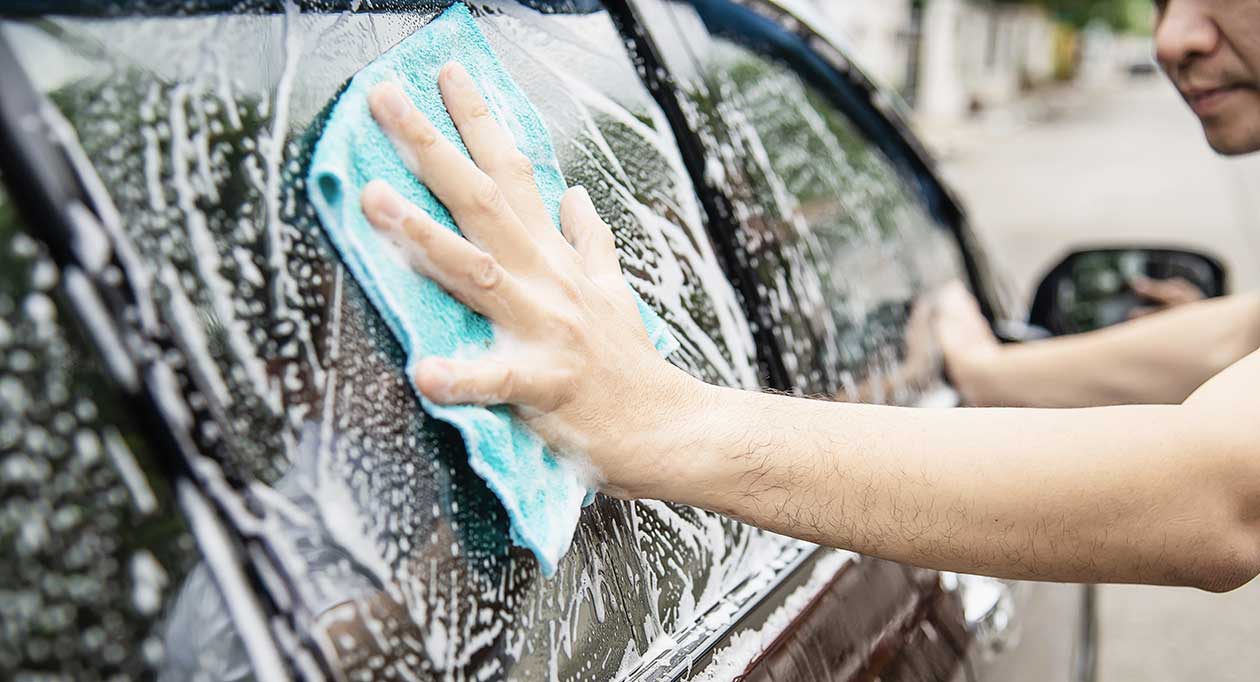 Top tips for basic car maintenance
Keeping up with car maintenance can help reduce problems and expensive faults down the line. This handy car insurance guide from Tesco Bank has everything you need to know about keeping your car running better, for longer.
Published:30 November 2023
A car is a big investment, so it's important to take good care of it. From getting the right insurance coverage to ensuring your car is taxed and has an up-to-date MOT certificate, there's plenty you can do to keep it roadworthy. Not only that, but caring for your car by regularly checking that everything is in working order could help you avoid an unexpected breakdown or even prevent an accident. Keeping your car well maintained could also save you money - not only in terms of expensive garage bills, but also by making your car run more economically. Another important advantage is that regular car checks will help to prolong the life of the vehicle - and you can perform many of them yourself.
Tyres
Check the tyre pressure weekly to make sure it's correct for your car's make and model. This can be done at your local petrol station, where you can top up with air as necessary. If a tyre is underinflated, it creates more resistance, and therefore uses more fuel. Over or underinflated tyres can also affect braking and steering, so it is important to check the pressure regularly. As well as pressure, regularly check the actual condition of the tyres, including the spare, examining the tread and general wear. If the tread is below the legal minimum (1.6mm for the entire circumference and the central three quarters of the breadth of the tyre) you could be hit with a fine and points on your licence.
Oil
It is a good idea to check the oil levels of the engine once a fortnight, or before a long journey. Simply open the bonnet, remove and wipe the dipstick, then re-insert and remove again to see if the oil reaches the maximum mark or drops below the minimum. If it seems low, top it up. Every so often the oil and filter will need to be changed, which could be included as part of a service at the garage.
Coolant
Water with a small amount of antifreeze is used to cool the engine down, so again top up if it seems low, and especially if it's below the minimum mark. Only check when the engine is cold, and be sure to check the location of the tank in your vehicle handbook to make sure you're topping up the right fluid. The antifreeze prevents the liquid from icing up and also stops the build-up of corrosion, so is necessary all year round. Check the handbook to make sure you use the right amount for your car's make and model.
Wipers and washer fluid
Wipers and washer fluid are two vital components for ensuring clear vision and a clean windscreen. Check under the bonnet and ensure the car has enough windscreen washer fluid in place. Also look at the condition of the wipers because if these are worn they can easily spread dirt around. Many car care professionals recommend replacing them annually. Your manufacturer handbook should have instructions on how to do this, although the RAC also has a handy video tutorial.
Power steering
Another system that requires fluid to keep it working properly is the power steering. This will usually be checked during a service, but it could be worth looking at it yourself once a month. Read the car maintenance tips in your vehicle handbook to see which type of hydraulic fluid is recommended.
Lights
As well as your headlights, it's important to make sure your indicators, brake lights and fog lights are all working properly by checking them at least once a week. Be sure to keep them clean from dirt, and wipe them down regularly in winter. If any of the bulbs need changing, your handbook should have instructions, and most can be done at home.
Cleaning your car
Nobody likes sitting in a dirty car, but keeping everything clean isn't just about comfort - it will also give you a chance to inspect the bodywork and spot any potential problems. This could include rust or leaks, which you will want to deal with early on. Giving your car a thorough cleaning every few weeks should be plenty.
Tools and supplies
The manual supplied with your vehicle should tell you where the basic toolkit is located. Make sure you have a jack, any wheel removal tools, a warning triangle, and, of course, a working spare so that you are able to change a flat tyre. A torch and a first aid kit are recommended, as are bottles of any engine fluids and spare bulbs you might need for some of the other car maintenance tips listed here.
Regular service
Inspecting the vehicle yourself is one thing, but it also pays to cast a professional eye over things every so often. When and where you should take your car for a service can vary - some may book according to time, every six months, while others go by distance, every 12,000 miles or so. If the car is still under warranty, the dealership may perform the service for that period.
The service will involve a thorough check, from tyres to brakes, including an oil and filter change. Also, bear in mind that a full service history is one of the incentives for buyers when it comes to selling your car. A local garage may perform the service for a lower cost than a main dealership, but an official stamp from the manufacturer can be more appealing to potential buyers.