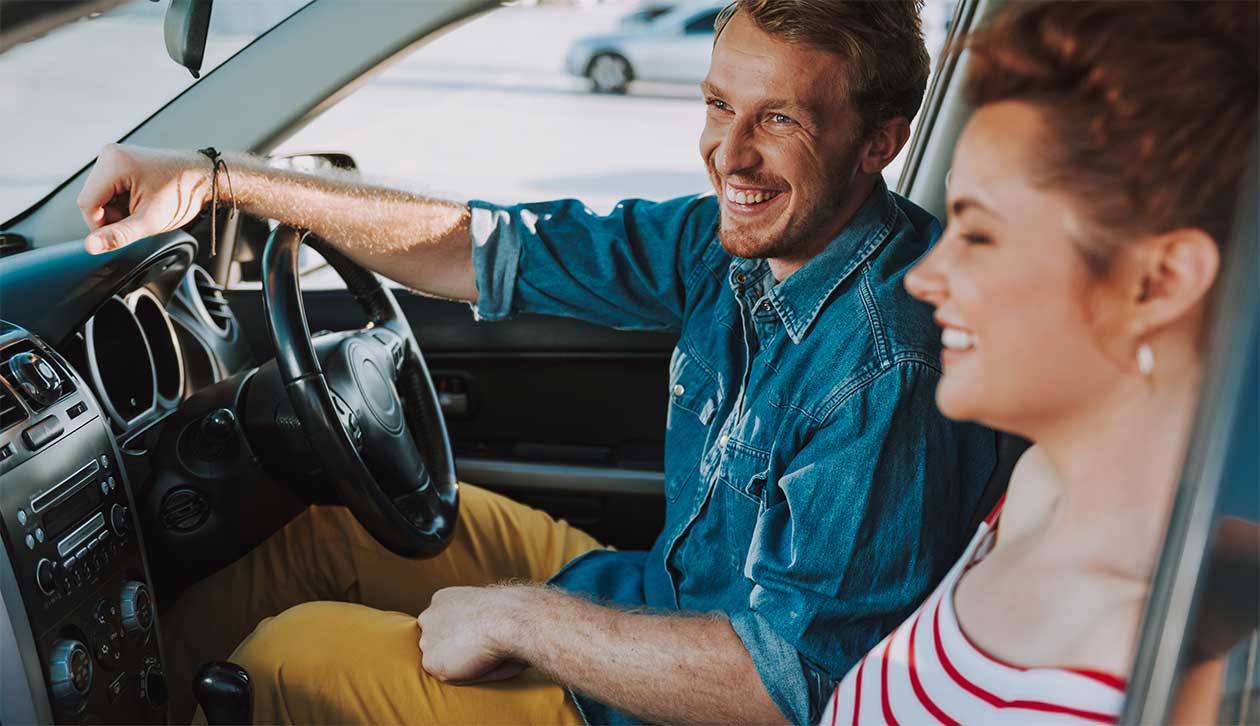 Easy tips to help keep your car secure
Check out our car security tips for some of the ways you can protect your car from break-ins and theft.
A car is a huge purchase and something many people rely on day-to-day, so the last thing anyone wants is for it to be damaged or stolen. Car thieves and their tactics are becoming more and more advanced, but there are some things drivers can do to help keep vehicles safe.
Lock your car
It sounds obvious, but many thefts each year only occur because the driver forgot to lock the car. Even if you're leaving the car for a short time, try the handle before you walk away to make sure you've locked it properly, and also check that the windows and sunroof are closed. Some cars these days feature double locking, giving added protection. Look for confirmation, such as flashing lights, if you're locking the car remotely.
Take care with keys
This is another simple measure, but the statistics for thieves obtaining car keys by breaking into the owner's house is alarmingly high - usually because they are stored in an obvious place. Even placing them on a table by the front door is risky, as thieves have been known to use a coat hanger through the letter box to lift them away. If you have a keyless entry car, think about storing key fobs in a secure signal blocking wallet or box to keep them safe.
Fit it with a Tracking System
If you can afford it or if you have a high-value car, you might want to think about a tracking system which can be fitted discreetly in the car by a specialist. Whilst a tracking system can be expensive to maintain it means that if the car is stolen, it can be monitored via GPS by the owner or the police. Do your research beforehand to make sure you find the best level of security for your money. It's also worth remembering that your car insurance premium is likely to fall when you improve the security of your car. Remember to ask your insurance company which tracking devices they recognise.
Use a steering wheel lock or gear clamp
If your budget doesn't stretch to a tracking system or even an alarm and immobiliser, then you might still want to think about other options. A steering wheel lock could be a way to help deter thieves and add an extra layer of security. Versions for the gearstick and handbrake are available too, often painted bright yellow as a visual deterrent.
Keep wheels safe with locking wheel nuts
To stop your wheels being stolen - an added concern if you have a set of expensive alloys - be sure to invest in locking wheel nuts. These require a special key in order to remove them, but remember not to keep this in the glove box, as it is the first place thieves will look.
Mark your vehicle
One of the easiest, most economical car security tips is to write your VIN (Vehicle Identification Number) on various parts of the vehicle, such as under the bonnet or boot, using an ultra-violet pen. You can usually find your VIN on the dashboard on the driver's side, and having it written in several places will make your car easier to recover should it be stolen. You could also try 'etching', which involves ingraining the number on windows, headlights and mirrors by a specialist.
Keep valuables out of sight
A thief is more likely to break in if it looks like there's something tempting to steal. Leaving bags, coats or devices like phones and ipads lying around inside could attract unwelcome attention. Wipe any suction marks left by a satnav off the windscreen and lock any valuables away in the boot. Leaving the interior empty and even leaving the glovebox open can make it look like there's nothing hidden away worth stealing.
Install a dashcam
A dashcam can be handy when you're out and about, but it can also double as a security feature when you're not driving. Look for a dashcam with features like parking mode, where it can record activity even if your engine is switched off or for a motion sensor. Remember to be careful where you place it in your car, as you don't want anything to obstruct your view of the road.
Ensure you're covered with car insurance
It's important to protect your car and what's inside it by getting insurance. But remember to never leave your keys in the ignition when you're not in the car. If your car is stolen in this way, you may find yourself out of pocket as many car insurance policies now exclude cover for theft if the car is left unlocked and unattended or if the keys are left inside.
Important information
Facts and figures were checked for accuracy at the time of publication and curated using a range of sources. While we hope that you find this page useful, please be aware that this is information only and not financial advice.