The Pet Effect
It's official our pets are bundles of positivity. Find out how our furry friends really are great companions and help with our health and wellbeing too.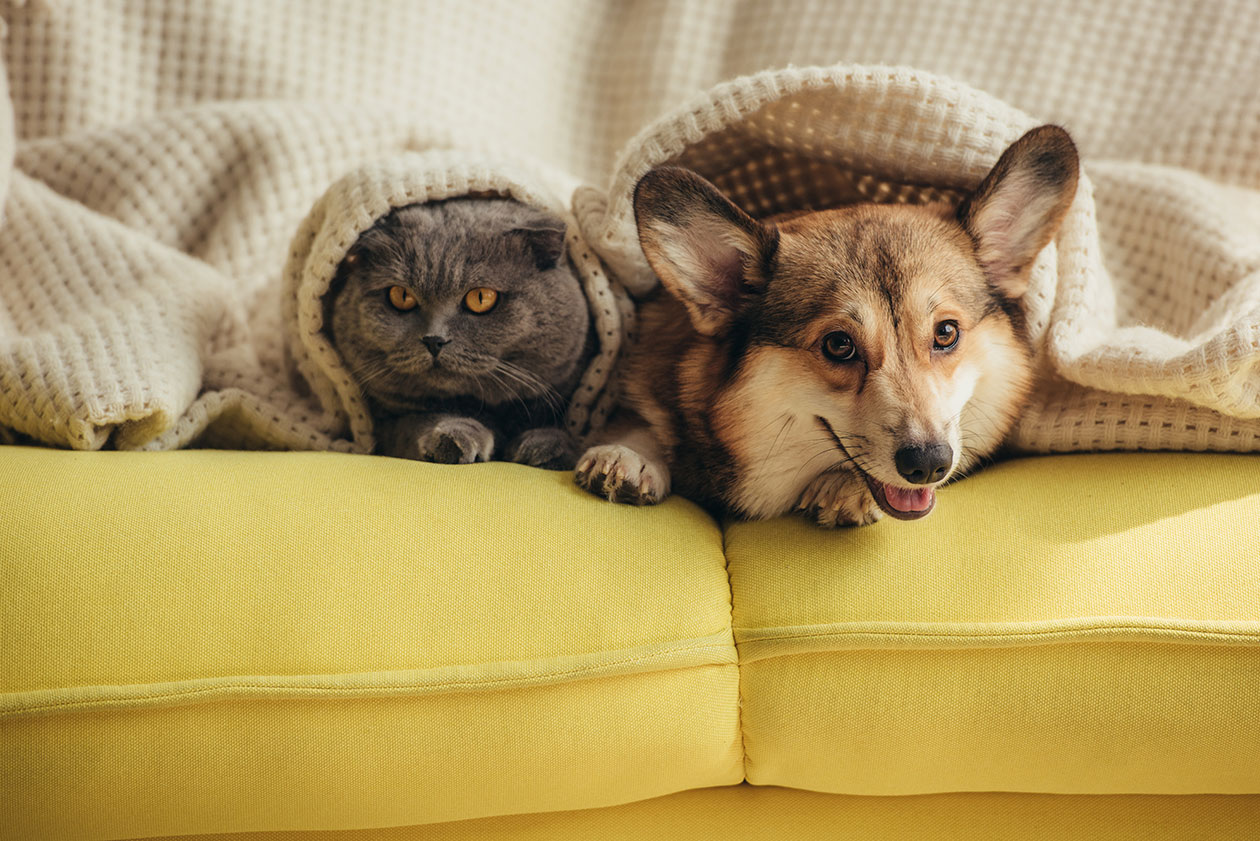 We surveyed owners about the benefits of having a pet:
86%

said their pets had a positive impact on their wellbeing

33%

gave that positive impact 10/10 for the way it made them feel

82%

think of their pet as part of the family
*Survey conducted by Opinium Research on behalf of Tesco Bank. Sample was 2,000 UK pet owners (aged 18+). Fieldwork was undertaken 4 - 9 March 2022.
Pets make us feel better
Every pet has the potential to change our habits and mental wellbeing for the better, whether they're a laidback cat or an energetic puppy.
Pets give us unconditional love and making sure they have a daily routine of eating well, walkies and playtime can be as good for us as it is for them.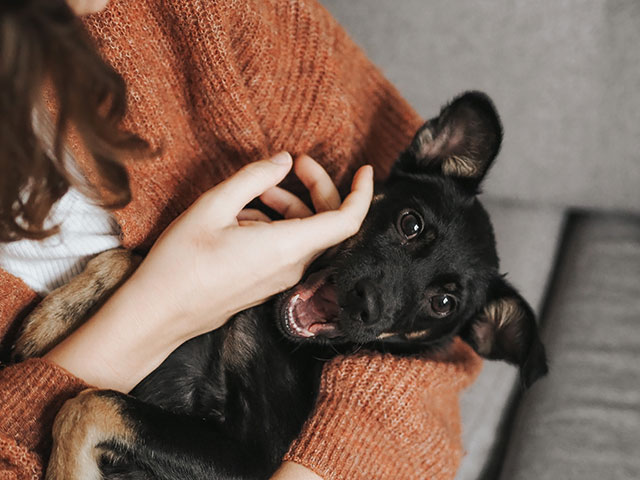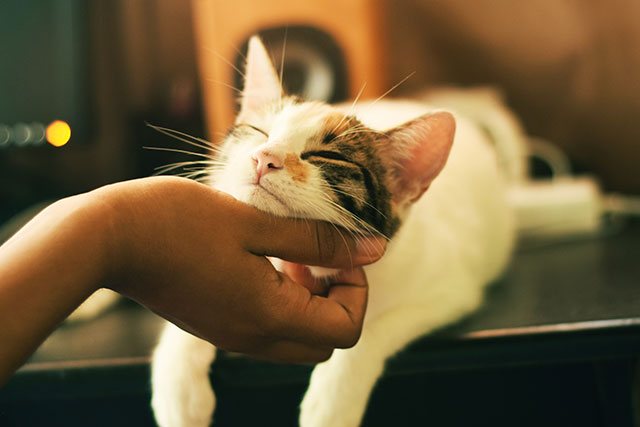 Pet-powered positivity
A constant supply of companionship, friendship and affection helps us stay optimistic, even when times are tough.
In fact 46% of people said that during lockdown, their pet kept them in a happy and positive mood.
How do our pets give us a boost?
34%

said their pet helped them get outdoors and be active. The NHS says 2.5hrs of exercise weekly reduces chances of major illness. Win-win.

35%

said that their pet gave them something upbeat to focus on when bored. Even on low days, fixing your focus on your pet can be really beneficial.

35%

felt their pets helped them with feelings of loneliness - a snuggle from a furry friend really can help us feel better.
Keep your pets healthy and happy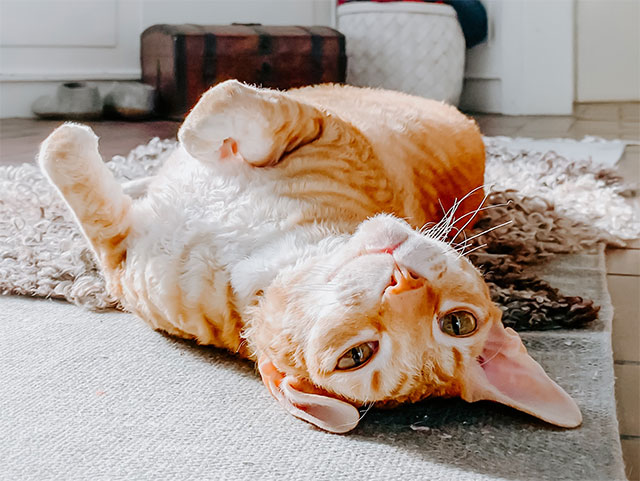 1. Know what to look out for
2. Put aside time for play
Whether it's taking your dog for a run on the beach or digging your cats favourite toy out from under the sofa for playtime, spending time with your pet is really rewarding.
32% of pet owners who felt a positive impact from their furry friend, thought exercising together even improved their own mood.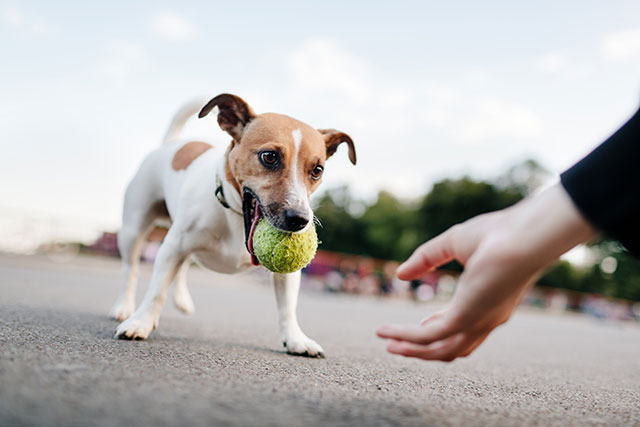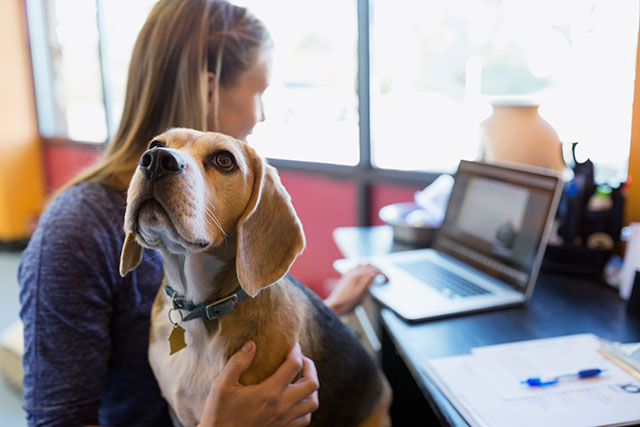 3. Get some expert advice
If you're concerned or unsure about something in particular, it might be time for some professional help. If you have a Tesco Bank Pet Insurance policy, you can get advice and reassurance 24/7 with free telephone or video calls to vetfone™ provided by Vetsdirect Ltd.
What are we worried about?
It turns out that 35% of pet owners are worried about leaving pets alone when they're out at work. Luckily, there's lots you can do to keep them content and happy.
47% of all pet owners worried their pets would be lonely. Cut your stress levels by hiring a dog walker or asking a neighbour to pop in. Ideally, you don't want your dog alone for more than four hours.
18% of pet owners were anxious that their pet might go hungry. From long lasting dog chews to treat dispensers that can be remotely controlled via an app, there's no need to worry.
Almost 21% of UK pet owners are concerned about their pets suffering from separation anxiety. Help them out by leaving the TV, radio or an audio book playing.
Thinking of getting a new pet?


Looking for more little helps? Our tips for buying a new dog and guide to buying a new cat are packed with tips, from shopping essentials to 'must know' info about pet health. Or check out our overall guide for getting a new pet.
Did you know?
Owners spend upwards of £32 on accessories in preparation for picking up a new pet.
Making sure you've got everything you need is really important, but which accessories are more likely to boost your pet's wellbeing? Here are our top three picks:
Entertain them and keep their brains busy with things like dog toys, cat trees and puzzles.


Help them relax with a comfortable bed or a dog crate if they need a small space to feel safe snoozing.


Worry less with a pet camera linked to your phone. That way you can see how they're doing when you're out.
Pets know they're the star of the show
More and more pet owners are sharing the love by setting up social media accounts for their furry friends.
Chatting with other pet owners on social communities can be a great way to make new friends and connections. They're also perfect for picking up lots of new tips and advice.
58% of owners who have a social profile for their pet reported that their pet's account had more followers than their own. 47% of those people said that setting up an account to share their pet's antics helped them stay happy.
69% of pet owners who worked from home at least sometimes during the pandemic, were interrupted by attention seeking pets.
What to do? Help your pets handle your work/life split by showing them that your work room is a quiet zone. If your pet needs to be in the same room, set up their bed away from your desk and don't be tempted to play between meetings.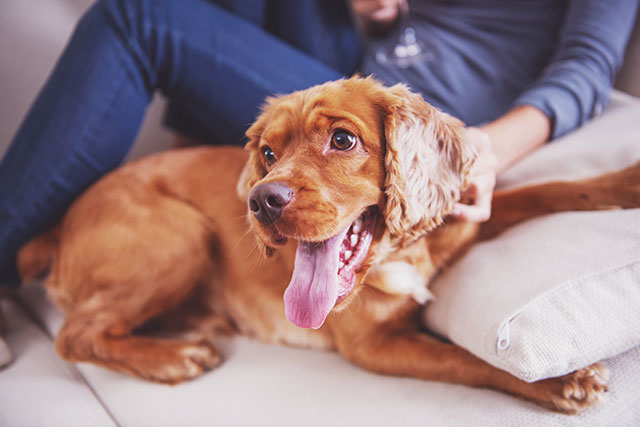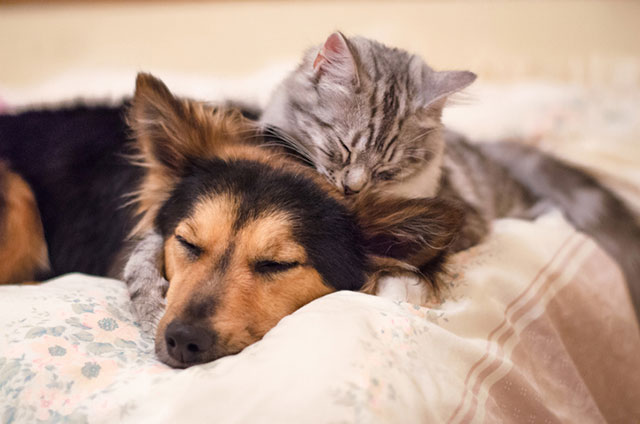 Why do I need pet insurance?
Pet insurance could help with unexpected costs, giving you added peace of mind if something happens to your furry friend. Take a look at what Tesco Bank Pet Insurance has to offer.
Tesco Bank Pet Insurance is arranged, administered and underwritten by Royal & Sun Alliance Insurance Ltd.