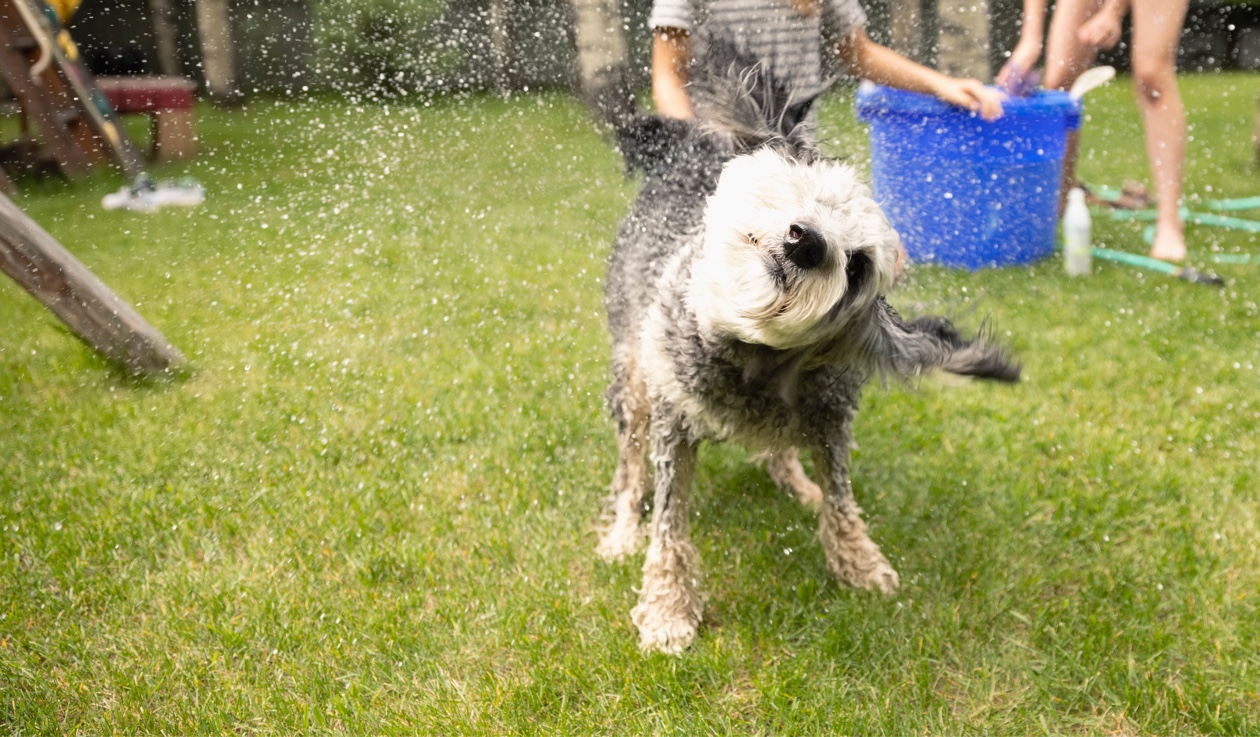 Buying a dog? Check out these 9 top tips
Looking forward to welcoming a dog into your family? Find out how to keep your new friend happy and healthy with these 9 top tips for looking after your dog.
1. Stock up on dog essentials
Here's a list of supplies you will need to pick up before you bring your dog home:
Water and food dishes: Stainless steel or ceramic bowls are easier to clean than plastic ones.
A sturdy collar or harness with lead attachment will be ideal for walkies and training.
A comfortable bed can help your dog relax and get a good night's sleep. They'll be even happier if it's placed somewhere warm and cosy.
Grooming equipment will help keep your dog's hair neat and free of dirt or clumps. It's worth investigating which kind of brush suits your dog's hair type best.
An indoor crate or mesh kennel are great for puppies or rescue dogs who will enjoy the security of a safe space of their own.
Dogs are typically energetic, so a varied selection of toys can help them stay entertained and active – from chew toys and Frisbees, to balls and plushie toys.
2. Work out your weekly shop
A healthy diet is important to keep your dog in shape, so you will need to add wet and dry food to your weekly shop. If you're in doubt about how often you should feed your dog, it's important to ask your vet and read pet food instructions for advice.
It's also a good idea to regularly stock up on treats that are great for rewarding good behaviour and edible chew toys that will keep your dog entertained and satisfied.
3. Make time for lots of walks
Exercise is very important for dogs. It keeps them fit, healthy and happy so regular walks are an absolute must. How far and how often you walk your dog will depend on their age and what breed they are.
For example, smaller dogs like Chihuahuas may tire out after shorter walks, while hunting and working dogs like retrievers and huskies have more energy to burn. Ideally, your dog should get between 30 minutes and two hours of exercise a day.
For an idea of how much exercise is appropriate for your dog, have a look at our pet breeds guide.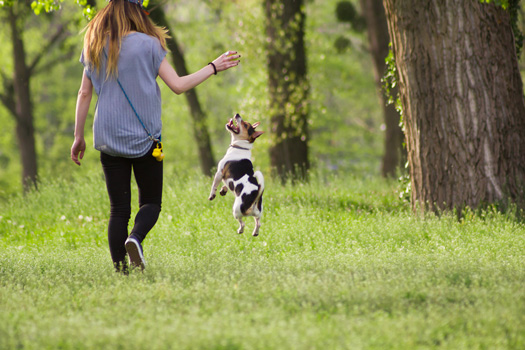 4. Stock up on fun pet supplies
While getting out of the house is important, there are also some fun ways to exercise your dog at home. Buy some treats and hide them around the house, sending your dog on a treasure hunt. Balls are perfect for games of fetch or keep away, while puzzle toys can keep your dog entertained while you're busy.
5. Make time for making friends
Dogs love making new friends so be sure to schedule plenty of time for them to socialise outside - with other dogs and people too. Playtime is also very important. You should set aside at least an hour or two a day just for playing and spending time together.
6. Organise a vet visit
Any time you bring a new dog home you'll want to head to the vet for a check-up. If you're buying a puppy, you'll have to book vaccinations against canine parvovirus, canine distemper virus, leptospirosis and infectious canine hepatitis.
Puppies are usually vaccinated at eight and ten weeks with a booster a year after their first vaccination. Vaccinations don't last forever and older dogs will need a yearly top up against a variety of different diseases.
While regular vaccinations aren't normally covered by insurance, there are some injections and treatments that may be covered under your policy. Check your policy documents to see exactly what is included.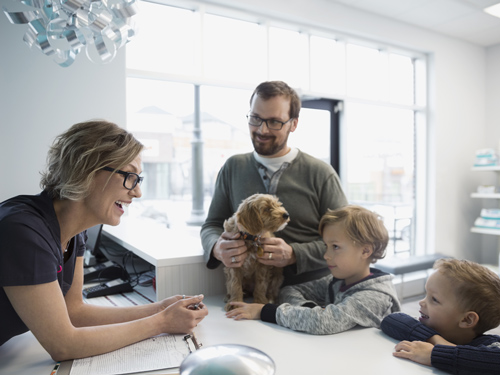 7. Plan regular worming and flea treatments
There's a very good chance your dog will have worms at some point in their life and as a responsible dog owner, it's up to you to have your dog wormed regularly. There are other parasites to watch out for including fleas, ticks, lice and ear mites.
Health problems caused by these parasites can range from mild irritation to serious illness so book a vet appointment every three months for adult dogs, and more frequently for puppies for check-ups.
8. Start dog training early
Laying some ground rules is incredibly important for helping your new dog settle in and feel at home. Training helps your dog understand what you want from them and makes it easier for you to quash bad habits early, like jumping up or biting.
9. Groom your dog regularly
It's a great idea to get your dog used to grooming while they're still young. Not only it is an important part of their care but it also gives you a chance to bond with your pup.
If your dog's coat needs a regular trim or your dog is anxious about maintenance, a professional groomer may be able to help. You should:
Bath your dog every two to four months
Brush your dog's coat every few days
Check your dog's feet every few days and trim their claws every two weeks
Clean your dog's ears once a week
Clean your dog's teeth two to three times a week
Having fun with your dog
Bringing a new dog into the family can be extremely rewarding. With the help of this guide, we hope you'll be well prepared and ready to welcome your furry friend.
Important information
The content on this page aims to offer an informative introduction to the subject matter but does not constitute expert financial advice specific to your own situation. All facts and figures were correct at time of publication and were compiled using a range of sources.