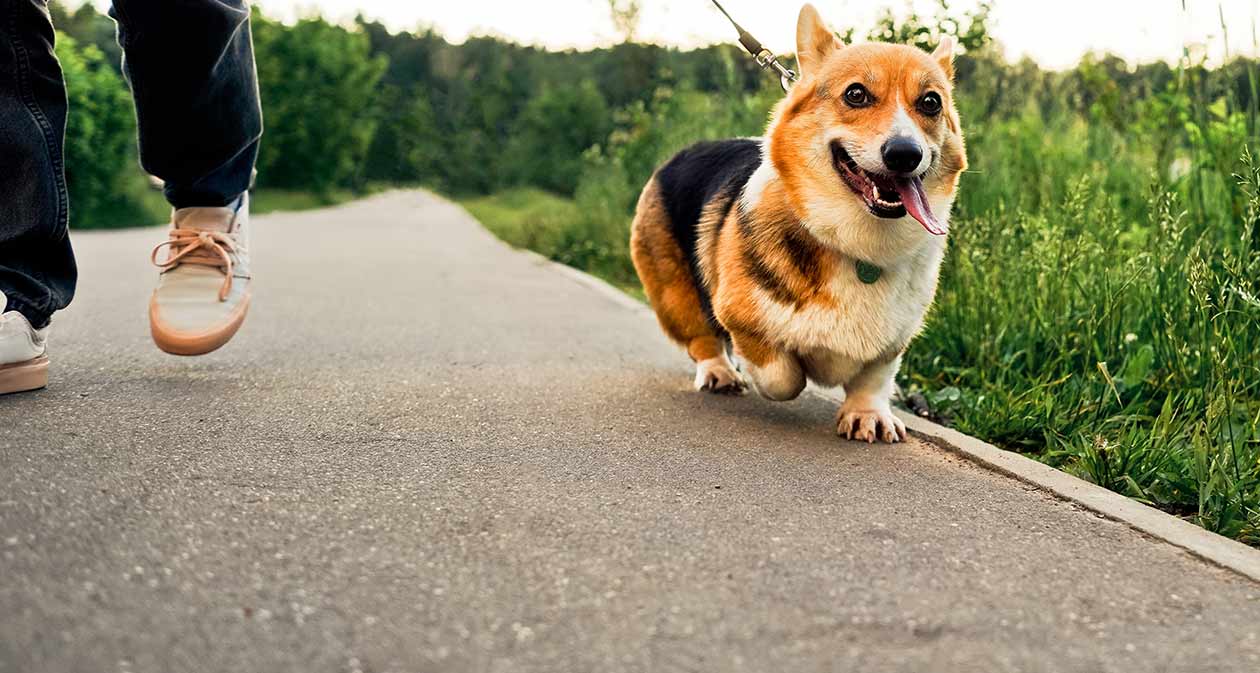 How to look after your pet on a budget
Try our tips on trimming pet expenses, while still keeping them healthy and happy
Published:11 September 2023
The cost-of-living squeeze is affecting all parts of our lives, so it's not surprising that 5.3 million UK pet owners worry they can no longer afford the upkeep of their pets*. So, if you own a pet, how can you cut costs (and avoid emergency ones), but still give your furry friend a good life? Here are some helpful hints and ideas to get you started.
Try switching to a lower-cost food
You may think the more expensive the pet food, the better it is, but that's not necessarily the case. Food with a lower price can be just as nutritious: the key is to look for 'complete' on the label and approved by the Food Standards Agency (FSA). If your pet is on a special food for medical reasons, then speak to your vet before making any changes. Like most purchases, it's often cheaper to buy in bulk, so consider whether you can do that too.
Watch their treat intake and make your own
Treats are fun and are useful for training, but if you're buying a lot of treat bags, the cost can wrack up. To keep your grocery bill in check, try limiting the amount you give to your pet - we know it's hard to resist those puppy-dog eyes! You could even try making your own lower-cost treats – have a go at these banana and peanut butter biscuits from the RSPCA..
Learn at-home grooming skills
Pet parlours can be pricey and while the professionals do a great job, it's worth learning some basic at-home grooming skills to save cash. Grooming is an essential part of looking after your pet too – brushing not only removes dirt and dandruff, it's a good opportunity to check for unusual lumps and bumps and bond with your furry friend. The Blue Cross has lots of useful tips on how to groom your dog and how to groom your cat.
Make homemade toys
Pet toys can be destroyed in minutes! If you find yourself treating your pet to a new toy every month, your spending will soon creep up. Why not try making your own? Dogs love toys made from old tennis balls and ropes – try this Tuggy Toy from the RSPCA, while cats go crazy for toilet roll holder toys and anything to do with cardboard boxes.
Keep your pet active
Encouraging your pet to exercise will help manage their weight and make them less likely to develop certain health conditions, which can be costly to manage. It will also help them lead a happier, healthier life. Some dogs need around 3-4 walks a day, but it depends on the breed; also consider indoor games, which are useful if the weather is bad. Hide and seek with their favourite toys or tug of war are great fun. If you have an indoor cat, plan around 30 minutes of playtime a day with their favourite toys and games.
Look after their teeth
Keeping your pet's teeth clean and healthy prevents build-up of plaque, which can lead to dental problems and expensive treatments. It's always best to ask your vet to show you how to clean your dog or cat's teeth and remember to use a toothbrush and toothpaste specially formulated for your animal. Dental chews and treats can be an additional way to keep their teeth clean.
Keep pests at bay
Fleas, ticks, lice and worms are not just a nuisance, they can cause health problems from anaemia to heart failure, so prevention is always better than a cure. It may be a little more expensive to buy pest control from your vet, but they can recommend the right products depending on the animal's size, breed and any health conditions, making the treatments as safe and effective as possible.
Switch to staycations
Dog kennels, catteries and pet sitters are expensive, so why not consider a staycation with your pet? There are plenty of pet-friendly options in the UK from caravans to cottages although hotels can often work out more expensive if they charge a daily pet fee. Remember, if you have Tesco Bank Pet Insurance, you can still call Vetfone with any dog or cat queries while away, which might save you a trip to the vets**.
Ask for help
If you are struggling to afford to keep your pet, there are charities and organisations that can help. The People's Dispensary for Sick Animals (PDSA) can help with free or low-cost vet care if you receive benefits and live within the postcode catchment for one of their Pet Hospitals or Pet Care Schemes. The Blue Cross is another charity who can help with vet care through its hospitals and clinics, subject to certain criteria.
Consider cover
Pet insurance can feel like a luxury when times are tight, but an unexpected illness or accident could cost a lot more than insurance. For peace of mind, it's worth considering pet insurance or renewing your policy when it's due to expire. With Tesco Bank Pet Insurance you have access to veterinary nurses and vets 24/7 over the phone or video chat with Vetfone. This is included with your premium, there's no additional cost for the service and a quick call to Vetfone could save you a trip to the vets, helping you to keep your pet costs down**.

* Research conducted by Opinium Research on behalf of Tesco Bank (April 2023)
** Tesco Bank Pet Insurance is arranged, administered and underwritten by Royal & Sun Alliance Insurance Ltd.
Vetfone™ is provided by Vetsdirect Ltd.
Important information
The content on this page aims to offer an informative introduction to the subject matter but does not constitute expert financial advice specific to your own situation. All facts and figures were correct at time of publication and were compiled using a range of sources.