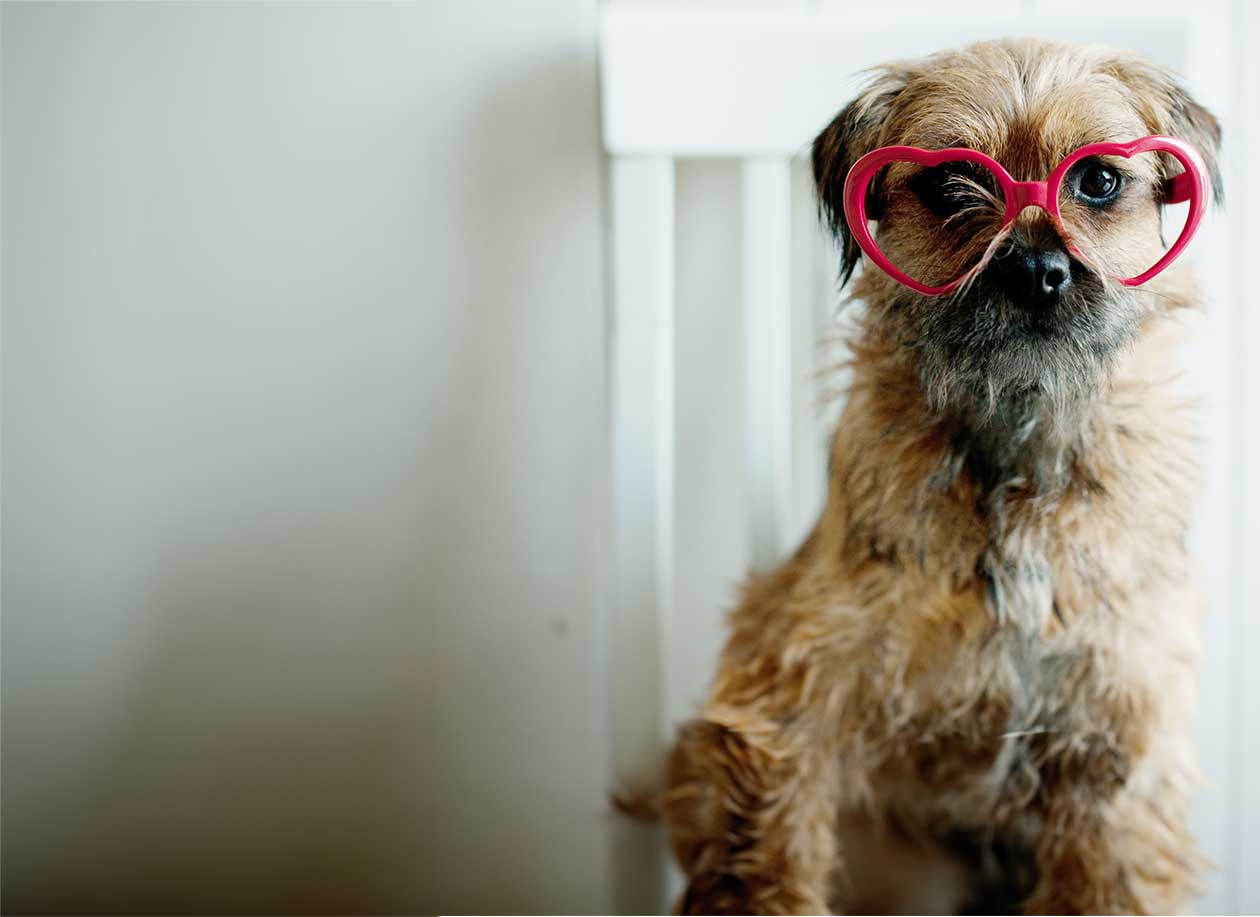 If you're welcoming a dog into your home, it's important to make sure your pup is getting the care and attention they need.
Published:30 November 2023
If you choose to get a dog, then the right daily care is also key to making sure your pet's needs are met. Another thing that might be worth considering is pet insurance, while early costs such as vaccinations and neutering will also need to be covered.
Everyday needs
Grooming
Grooming is a great way to bond with your pooch, and should be done regularly as part of daily dog care. Long-haired dogs need to be brushed frequently to stop their coats becoming matted and causing discomfort. For a short-haired breed, weekly grooming should suffice. It's not just about good hygiene, though. Regular grooming can alert you to any health problems early on, such as lumps, cuts or rashes.
Grooming time should be a fun activity for your dog. Try to keep sessions short until your dog gets used to the brushing – around 10 minutes is a good starting point. Reward them when you're finished with plenty of praise or even a treat. There are a variety of grooming brushes, mitts, combs and rubber brushes available so have an idea of what you need when you shop. Will you be doing any heavy-duty detangling, or just giving your pet pooch a glossy finish? Be sure to groom the entire dog, even hard-to-reach areas. If your pup is impatient, excitable or nervous, start off by stroking its coat. You can upgrade to a grooming mitt to get them used to the sensation before you introduce the brush.
Feeding
It's best to feed your dog a balanced diet which matches their age and lifestyle, and with options such as commercial food or raw food from reputable companies, it's recommended that you discuss your pet's dietary needs with your vet to ensure they're receiving a diet suitable to their needs. Active dogs, for example, will need more calories than a dog that spends most of its time indoors, while senior dogs will have different nutritional requirements from those of a young puppy. It's best to feed your dog twice a day, according to the directions on the packaging – dog obesity is a big problem, so be careful not to overfeed, and keep treats to a minimum. Your dog should always have access to fresh water.
Exercise
Regular walks are an important part of keeping your dog fit, healthy, and entertained. As with feeding, though, different dogs have different exercise needs. Smaller dogs – such as French bulldogs or Chihuahuas – or more senior dogs may tire after shorter walks, while those bred for working or hunting – such as retrievers or huskies – have more energy to burn, and so will need vigorous daily exercise. Choose a leash and harness that are an appropriate length and fit, and don't cause your dog any discomfort. Make sure your dog has access to toys to play with, to help stave off boredom and keep it from venting its frustration on your furniture!
Toilet training
If you've decided to get a puppy, rather than an older dog, then it will need to be toilet trained. It's best to start this as soon as you get your pet home, as this will help to establish a routine early on and save your carpet from accidents. According to The Kennel Club, puppies' toilet needs can be predicted to some extent – they'll usually need to go as soon as they wake up and around 15 minutes after eating. Puppies also need to urinate around every two hours, so be sure to take them outside regularly and avoid leaving them alone for long periods of time.
Identification
By law, dogs must have identification in the form of a collar and a microchip. Microchipping will help you to identify your dog should it get lost or stolen, and as the chip is implanted under the skin, there is a very low risk of the chip getting lost. Just be sure to inform the company if you move house or change phone number.
Basic vet care
Regular check-ups
Your dog should have a vet check-up at least once a year, along with an annual booster jag – this will help to keep your dog healthy, and will allow you to spot any problems early on. The vet will perform several checks, including taking your dog's temperature, checking its skin and coat, looking at its teeth, eyes and ears, and asking you questions about their diet, lifestyle and so on.
Parasites
Dogs can be affected by both internal and external parasites. External parasites include the likes of fleas, ticks, lice and ear mites, while internal parasites include a variety of worms, including hookworm, lungworm and tapeworm. Health problems caused by these parasites range vastly from mild irritation to anaemia, diarrhoea and even heart failure, so it is important to treat your pet regularly.
Vaccinations
Getting your pet vaccinated is an important step in preventing disease – and saving you heartache and expense. Dogs are required to have vaccines against canine parvovirus, canine distemper virus, leptospirosis and infectious canine hepatitis, and puppies are usually vaccinated at eight and ten weeks with a booster a year after their first vaccination. If you're planning a trip abroad and want to take your pooch with you, then it could also need a rabies vaccine. If you choose to leave your pet in boarding kennels, then it will need to be vaccinated against kennel cough. For more information on essential vaccines, speak to your vet.
Neutering
There are numerous benefits to getting your dog neutered. For female dogs, this includes several health benefits, such as a lower risk of mammary cancer, and the assurance that you won't have a litter of unwanted pups to rehome. If your dog is male, then there are also some health benefits to neutering, such as decreased risk of testosterone-related diseases. Aside from this, getting your dog neutered will help to keep him close to home, and so reduce the risk that he'll get lost or injured, and also reduce the likelihood of aggression.
A happier pet makes a happier you
Give your pet the care and attention they need and deserve, and you'll reap the benefits. Our Pet Effect survey found that 86% of pet owners said their pets had a positive impact on their wellbeing.
Expert advice available 24/7
vetfone™ provides 24/7 unlimited access to free telephone and video calls for expert advice from vet nurses qualified with the Royal College of Veterinary Surgeons. If your pet has a medical emergency, or you need reassurance on grooming, feeding or general advice, vetfone™ is there to help. vetfone™ is included in all Tesco Bank Pet Insurance policies.
Tesco Bank Pet Insurance policy holders can call the vetfone™ freephone number on 0800 197 4949.
Tesco Bank Pet Insurance is arranged, administered and underwritten by Royal & Sun Alliance Insurance Ltd.
vetfone™ is provided by Vetsdirect Ltd.
The content on this page aims to offer an informative introduction to the subject matter but does not constitute expert advice specific to your own situation. All facts and figures were correct at time of publication and were compiled using a range of sources.