Car Insurance
Our Standard Car Insurance is for drivers aged 21 and over, and comes with a range of optional extras available for an extra charge. Discount available for Clubcard members. Get a quote and apply below.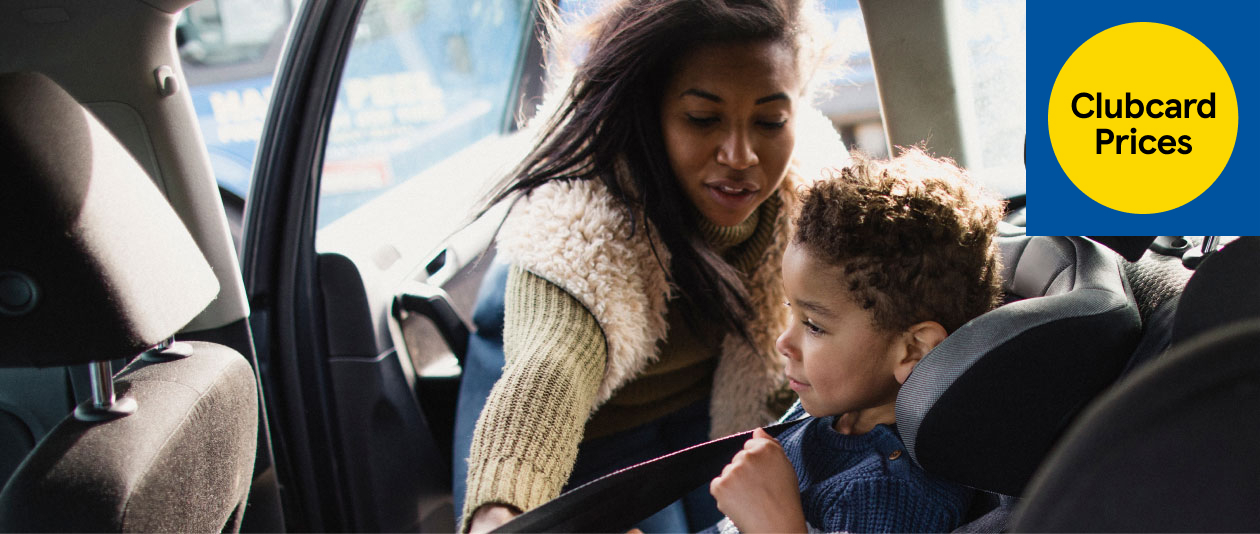 Why choose Tesco Bank Car Insurance?
Our car insurance is Defaqto 5 Star rated with a comprehensive level of cover.

Manage your car insurance policy or make a claim online, anytime.

Your policy gives you access to our UK based accident helpline 7 days a week.

Save with Clubcard Prices. Just enter your Clubcard number if prompted when you get a quote.
Spend less on Car Insurance with Clubcard Prices
Just enter your Clubcard number if prompted when you get a quote.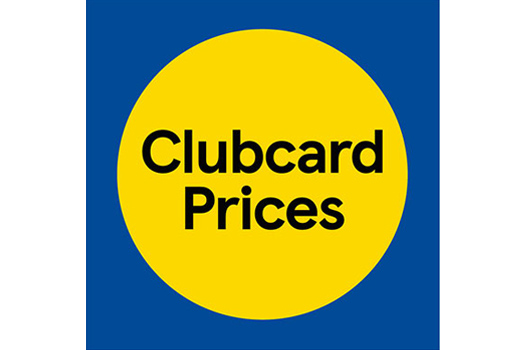 Black box insurance for younger drivers
As well as Car Insurance, you can also consider Box Insurance. It's designed exclusively for young drivers aged between 17 and 35.
Car Insurance guides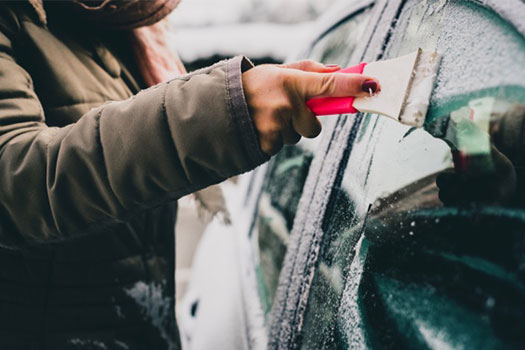 Car Insurance Jargon
If you're new to car insurance or you have a question about policies or terms on your paperwork, our helpful car insurance jargon buster has plenty of information to get you started.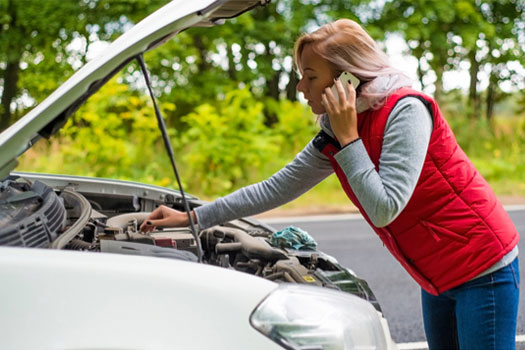 No Claims Bonus
If you've gone for a few years without an accident or incident, you may be entitled to a no claims bonus on your car insurance. Find out how these bonuses work, and how to hold onto them here.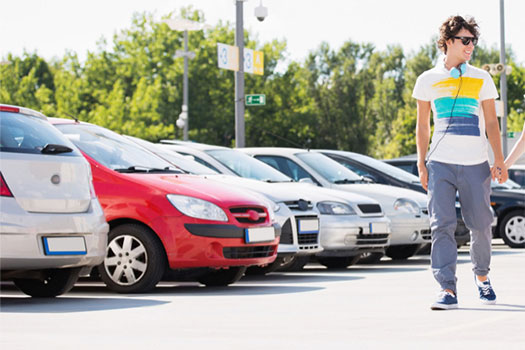 Insurance Costs
This guide can help you understand the factors that impact how your car insurance policy is priced, and what to look out for when you compare car insurance pricing online.
About Tesco Bank Car Insurance
Your vehicle
With our comprehensive Car Insurance, you get cover for your vehicle that includes:
Uninsured driver promise
Our cover comes with peace of mind that if your car is hit by an uninsured driver, you won't be penalised for it. As soon as we validate the details of the incident (including the other vehicle's make, model and registration number), your no claims discount will be reinstated and your excess will be refunded to you. Terms apply
Small courtesy car
You'll get a small courtesy car to help you keep going while yours is being repaired following a claim. There are a few exclusions so please check these. Check exclusions
Fire and theft cover
We'll pay for loss or damage to the car caused by fire, theft or attempted theft.
Windscreen cover
A chipped windscreen doesn't have to spoil your day. We'll pay for the cost of repairing or replacing your broken or chipped windscreen or windows. We'll also pay for any scratching to the paintwork that might have been caused by broken glass from the windscreen or windows.
Replacement child car seat
We will replace any child seats that are fitted to the car at the time of an incident, even if you can't see any damage. You can't be too careful with your precious cargo. £300 limit applies from 25 May 2019.
In-car entertainment equipment cover
This includes any stereo, sat nav, telephone and entertainment equipment, that are permanently fitted to your car.
UK cover extended to EU for up to 90 days
With our Car Insurance, you can drive away on holiday to the EU. No need to pay extra. Your cover is extended to any EU country for a total of 90 days within the period of your insurance as long as you are a UK resident. Great for a last-minute escape.
All cover details, exclusions, excesses, monetary limits and terms are clearly laid out in our Car Insurance policy booklets. See our policy booklets
You and your passengers
Our comprehensive Car Insurance includes cover for you and your passengers as standard.
24 hour accident helpline
Accidents don't just happen between 9 and 5. That's why our UK-based accident helpline is open 24 hours a day, seven days a week.
Cover for personal possessions
Our Car Insurance isn't just about the car. The things inside it matter too. So your personal possessions are covered up to the value of £200 if they're lost or damaged in the car following an accident.
Medical expenses
If you or your passengers are involved in an accident in the car, we'll pay up to £100 in medical expenses to treat each injured person.
Personal accident cover
Our Car Insurance provides up to £5,000 compensation for serious injury to you or your partner whilst travelling by car.
Making sure you get there
You can claim up to £150 towards any costs you might have incurred getting to your planned destination (or home) if you're involved in an incident that results in a valid claim.
Optional extras
And for an extra charge, you can get even more peace of mind with our optional add-ons.
Breakdown cover
Don't be left stranded if your car breaks down. Add Breakdown Cover provided by RAC to your Car Insurance policy. Whether it's roadside cover for your everyday commute or cover that extends to Europe for driving holidays with your family, there are four levels of cover, making it easy to find the one that's right for you.
Tesco Bank Breakdown Cover is provided by RAC Insurance Limited.
Upgraded courtesy car cover
If you need seven seats for your family or space in the back for your dog, a small courtesy car might not cut it. Add this cover and you'll get a car that's similar in size to your usual one. It'll be yours for up to 28 days when your car is out of action, even if it's deemed unrepairable by the approved repair network.
Tesco Bank Upgraded Courtesy Car Cover is underwritten by Tesco Underwriting Limited.
Key cover
With our additional Key Cover, you're covered for keys that are lost, stolen or broken. Our 24-hour helpline will also come to your rescue if your keys are lost, locked inside your car or broken in the lock. After 14 days, cover is provided for all insured keys (including your house and business keys) and we'll organise replacement keys and locks up to £1,500 per policy. Terms apply
Tesco Bank Key Cover is underwritten by Ageas Insurance Limited, claims are handled by Keycare.
All cover details, exclusions, excesses, monetary limits and terms are clearly laid out in our Car Insurance policy booklets. See our policy booklets
Motor Legal Protection
Motor Legal Protection provides you with cover for legal costs and expenses, up to £100,000, if you ever need to claim compensation for personal injury against the person responsible for the accident, where you are more likely than not to have a successful outcome. Terms and conditions apply; you'll find more details in the policy booklet.
Tesco Legal Guard is underwritten by AmTrust Europe Limited.
All cover details, exclusions, excesses, monetary limits and terms are clearly laid out in our policy booklets. See our policy booklets
Your insurance account
Your Insurance Account
No admin fees for changes made to your policy in Your Insurance Account
View, print and download all your insurance policy documents at any time
Tell us if you are moving home or changing your vehicle
Update your personal details whenever you want, including your address, email address and phone number
Send us your documents electronically and securely
Help for existing policy holders
Emergency phone numbers
Lost or stolen keys emergency helpline
*This number may be included as part of any inclusive call minutes provided by your phone operator.
Your Insurance Account
Manage your car insurance online. No phone calls, no admin fees and no fuss.
Making a claim
Our UK team is here to get things sorted fast. Claim online or over the phone.
Policy documents
Need to check up on the small print?
Key product information
About Car Insurance from Tesco Bank
Tesco Bank Car Insurance is arranged and administered by Tesco Bank and is underwritten by Tesco Underwriting Ltd.
Optional Extras Insurers:
Motor Legal Protection is underwritten by AmTrust Europe Ltd
Breakdown Cover is underwritten by RAC Insurance Ltd
Keycover is underwritten by Ageas Insurance Ltd. Claims are handled by Keycare
Upgraded courtesy car is underwritten by Tesco Underwriting Ltd
You'll find complete details of the cover, monetary limits, exclusions, excesses and terms in our policy documents.
Car insurance policy booklet
Before you buy your Tesco Bank Car Insurance online, please read the policy documents to ensure that the policy you select meets your needs. The policy booklet and product information documents outline the benefits, limitations and exclusions that will apply to your cover.
Optional extras policy booklet
Contact us - we're here to help
Can't find the answer to your Car Insurance question on our website? We're here to help and there are lots of ways to get in touch. Lines are open Monday to Friday 8am-8pm, Saturday and Sunday 9am-2pm.