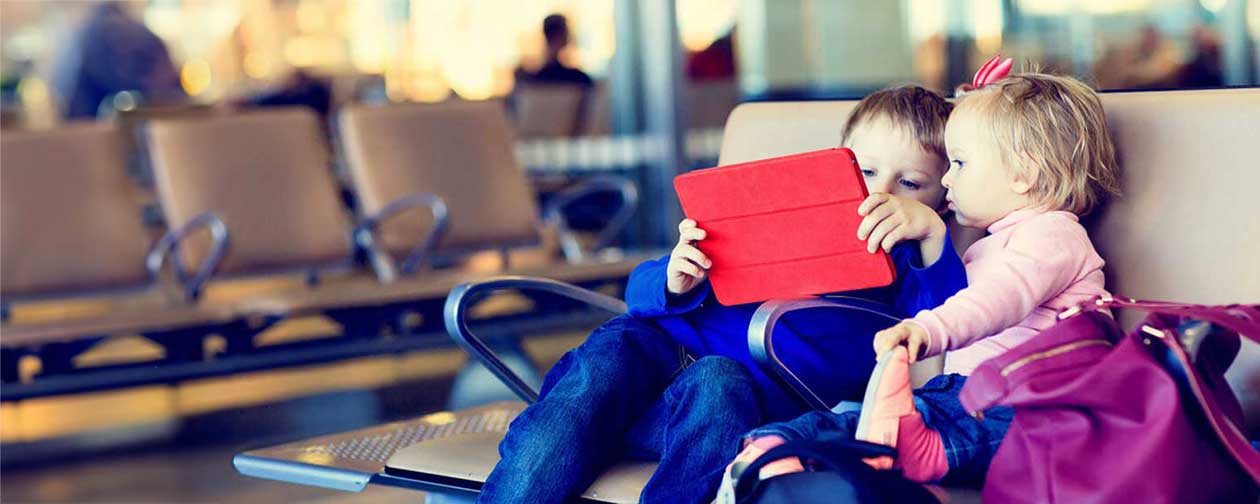 Security checklist when going abroad
Going away on holiday? Here are some easy tips to make sure all the necessary precautions are taken to protect your house & possessions.
Published:30 November 2023
Holidays are a time of relaxation and exploration, away from the stresses and strains of everyday life. When you're travelling, the last thing you want is to spend your trip worrying about your home and the possessions you've left behind. There are a number of ways you can make sure your house is as secure as possible so you can feel reassured that you'll find everything the same way you left it - read on for our tips.
Hide the signs you're away
An empty house is an easier target for burglars. Some of the best ways to conceal the fact that you're on holiday include:
Setting your lights on a timer, making sure they come on at appropriate times of day (early in the morning during the winter, and during the evening and night time).
Cancelling your subscriptions to avoid build-ups, as these are an indicator your house is unoccupied. These could include deliveries of daily newspapers or milk.
Putting the radio on a timer to complement the lights for extra protection.
Ask a friend or neighbour to help out with maintenance
So that your home is well looked after while you're away and appears lived in to the outside world, ask a neighbour, friend or relative to regularly check on your abode. There are a number of duties they may need to attend to in order to ensure maximum security for your house, including:
Watering plants and cutting the grass - depending on how long you're away for, your lawn could become overgrown, and this could be a tell-tale sign you're not at home.
Feeding pets - not all holidays allow you to take your pets with you, so make sure you arrange for someone to feed your pets and check on their wellbeing while you're abroad.
Taking in any mail/newspapers/magazines - you may also want to ask them to remove any post from your doormat, as intruders could look through your letterbox to check for a build-up of mail.
Drawing the curtains - closed curtains during the daytime could give away the fact you're away, so ask your neighbour to draw them in the morning and evening.
Lock up your valuables
It doesn't matter if you're jetting off for a long weekend or a six-month round-the-world trip, make sure all the valuables you leave behind are securely locked up in the safest part of your home before you go. These will include:
Valuable documents - paperwork such as bank statements, identification, credit card documents, wills and house deeds should be safely secured.
Spare keys - retrieve any extra sets you've got from around the property and lock them away.
Garden equipment/tools that could be used to break into your home - keep these locked in your shed, attic or anywhere far from your windows or doors.
Jewellery/antiques - not only are these items often meaningful, and therefore irreplaceable, they can also be expensive, so make sure they're kept somewhere safe.
Car - keeping your car out of view and locked in your garage is advised, particularly if it's a pricey model.
What else do you need to consider?
There are some more general security measures you should also take to protect your home while you're on holiday, such as:
Double checking everything is locked - this includes doors, windows, gates and a garage if you have one. It may seem obvious, but even leaving one window open just a crack puts your home more at risk.
Making sure everything is turned off - switch off your water and gas supply to reduce the risk of accidents such as flooding or fire.
Setting your alarms - if you have burglar and fire alarms, make sure that both are switched on and in working order.
Checking your home insurance is up to date - should anything happen, you want your home to be protected. Make sure you check both your home and contents insurance are valid.
Removing all valuable items from view - move items such as TVs and expensive paintings so they can't be seen through the window.
Not broadcasting the fact you're going away - it might seem overcautious, but when you're out and about chatting to friends and family, don't speak too loudly about your upcoming jaunt in case anyone you don't know overhears.