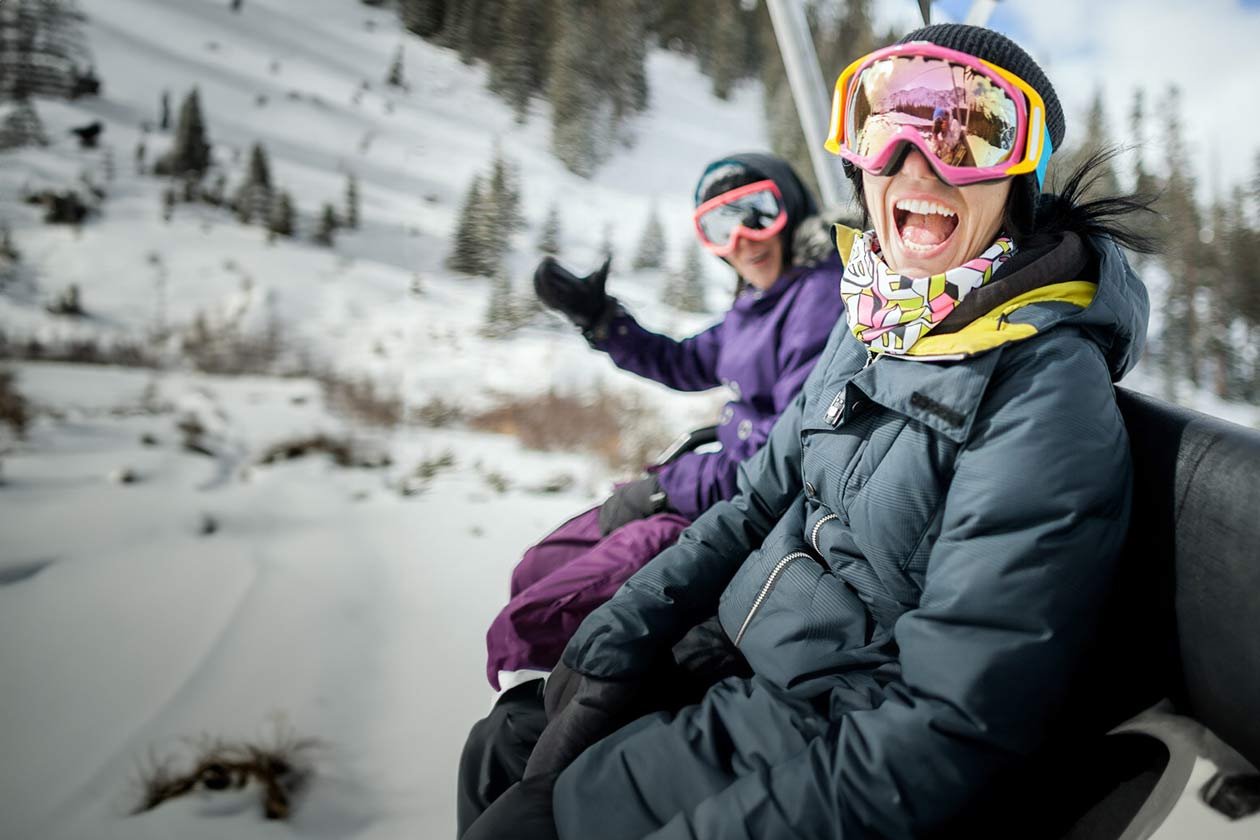 Winter sports safety tips
Planning a winter ski or snowboarding holiday? Don't miss out on the fun – avoid injury and expensive medical costs by following Tesco Bank's safety tips.
Published:30 November 2023
There's no better way to embrace the winter months than by enjoying your favourite snow sport, whether you like to hit the ski slopes or love snowboarding. While your winter holiday is about having fun, remember that safety should always come first. There are some key things you'll need to bear in mind to help you avoid injury and high medical bills. We've put together a safety checklist to help you prepare for your winter holiday.
Stay hydrated
Your body can become dehydrated more quickly at higher altitudes, so take plenty of water with you everywhere you go on the slopes. Make sure your friends and family do the same.
Protect your eyes
It's obviously important to be able to see where you're going when you're skiing or snowboarding, so make sure to bring or hire a sturdy pair of goggles to keep the sunshine out of your eyes. These will also protect your eyes from stray branches and stones.
Wear sun protection
The intensity of the sun is stronger than you'd think at higher altitudes, so it's essential to be prepared for this. Buy a high factor sun cream to protect your skin and avoid getting painful sunburn.
Know your piste etiquette
Respect your fellow skiers and snowboarders and choose routes that won't endanger those around you, and assist others if they have an accident. Overtaking is usually permitted, as long as you leave enough space for the person you've overtaken to move.
Know your limits
If you're a beginner, take things slowly and stick to slopes that match your ability level. You could end up feeling out of your depth on the harder courses, and this will put your safety, and the safety of others, at risk.
Wear the proper equipment
Ensure you're wearing the proper equipment including a helmet and goggles, and wrist guards for snowboarding. Children, teens, and adults should always wear a helmet that is specifically designed for skiing and snowboarding, as this could prevent serious head injuries.
Listen to the professionals
Don't feel tempted to skip professional advice in your excitement to hit the slopes. The instructors will have the training and experience to keep you safe, so make sure you listen to their instructions.
Be avalanche aware
Be up to date with the weather conditions for the day ahead, and read or listen to avalanche forecasts each morning before you hit the slopes. Bear in mind that travel insurance generally won't cover claims if you ski or snowboard off piste unless you're with a qualified instructor. Don't cross any boundaries into off piste or unsecured areas - if you're confused about where you're allowed to go, always check before you head out.
Choosing the right travel insurance for you
Whether you're only planning on one ski holiday in the next year, or have a couple on the horizon, travel insurance is worth considering, Winter sports holidays can come with higher risk of injury, as well as the possibility of damaged equipment and resort closure. Don't assume your policy covers all incidents - speak to your provider in advance of your trip to check your policy meets all your needs.
With Tesco Bank Travel Insurance, you can choose to add optional extras and additional cover, such as Winter Sports cover to your Single or Annual Multi Trip cover for an extra cost.
Key product information
Tesco Bank Travel Insurance is arranged and administered by Rock Insurance Services Limited and underwritten by Inter Partner Assistance S.A. UK Branch.
Important information
The content on this page aims to offer an informative introduction to the subject matter but does not constitute expert financial advice specific to your own situation. All facts and figures were correct at time of publication and were compiled using a range of sources.