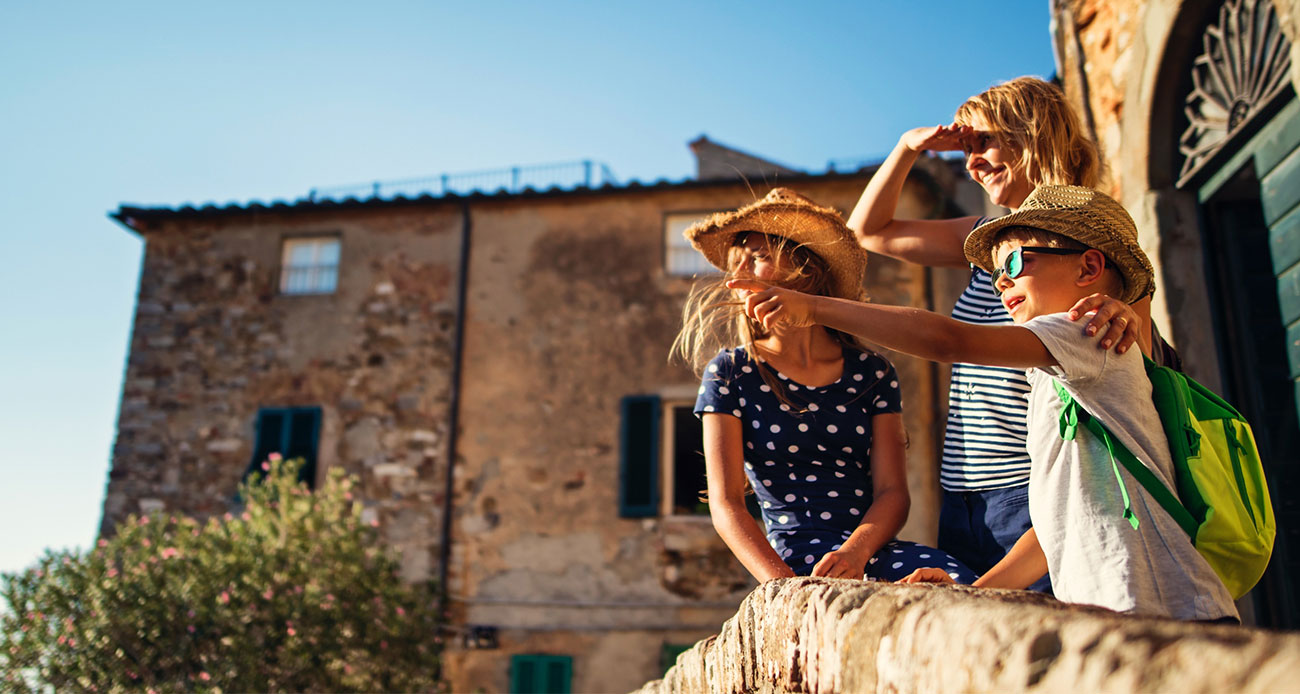 Holiday health checklist.
You want to enjoy your holiday and that means staying as well as possible. Here are some simple ways to look after your health, so you don't miss out on the fun.
Check your EHIC/GHIC card
If you have an EHIC (European Health Insurance Card), is it still valid? If not or you don't have one at all, you may be able to apply for a GHIC (Global Health Insurance Card). Both will get you access to reduced-cost or free healthcare while abroad in most European countries. They won't cover all treatments and medical expenses, so it's still worth considering travel insurance. Find out more in our guide.
Book your jabs
Check which vaccinations and medication you'll need for your destination and book an appointment with your GP at least 6-8 weeks before you're due to travel, as often you'll need time for your body to build up immunity. Bear in mind that most jabs and medication are free on the NHS, but there is a charge for some. You may have had some jabs for previous travel, but check when they run out as you might need boosters.
Get cover
Consider sorting your travel insurance as soon as possible after you book your holiday. If there is a medical emergency that means you have to cancel or shorten your trip, insurance may help you get your money back. Remember that Clubcard Prices are available on Tesco Bank Travel Insurance and up to 4 kids under 18 go free on single and annual-trip policies.
Consider insurance with GP access
Even with the best planning, anyone can become unwell while away. If you'd like additional peace of mind, consider insurance policies with access to a doctor. Tesco Bank has an option called Premier Cover (single or annual-trip policies) whereby you have access to an English-speaking GP on the phone or via an app. This comes as standard for Backpacker and Later Life products.*
Learn the lingo
If you or a member of your family has a medical condition, it's worthwhile learning some common medical words and phrases in your destination language. Write helpful phrases down somewhere safe and keep the notes in your hand luggage. You could log them on your phone too.
Keep on top of medical conditions
If you have a pre-existing medical condition, remember to let your insurance provider know when you buy your policy (or afterwards if you are recently diagnosed). That way you'll be properly covered by your insurance while you're away. If you're going to carry medication while travelling, you may need a note from your GP to show at the airport or customs. Make sure you have plenty of spare meds with you in case of delays, and before you go, research where your local medical centre and hospital are, just in case.
Look after your teeth
When was the last time you visited the dentist? It's wise to book a check-up before you go away. Your EHIC/GHIC card will cover some emergency dental care, but waiting lists could be long and you may be required to pay for some of the treatment up front.
Don't forget first aid
Remember to pack a basic first aid kit. Include: pain relief (children's too, if necessary), plasters, bandages and dressings, antiseptic wipes, scissors (don't pack these in your hand luggage), tweezers and safety pins, mosquito repellent (if required), diarrhoea relief and rehydration tablets, antihistamine tablets and hydrocortisone cream. You may want to pack a pill box for meds, and don't forget inhalers and epi-pens if needed.
Be water safe
Is the tap water safe to drink where you're staying? Check before you go. If it's not considered safe, it's best to avoid ice, salads and other cold foods that could have been prepared in tap water. It's also a good idea to use bottled water for brushing your teeth. If you're elderly, pregnant or have a medical condition, be extra careful. Holidays are all about fun, but remember to drink plenty of water when you're out and about. Pack lots of reusable bottles; the stainless-steel ones keep drinks fresh.
*Tesco Bank Travel Insurance is arranged and administered by Rock Insurance Services Limited and underwritten by Inter Partner Assistance S.A. UK Branch.