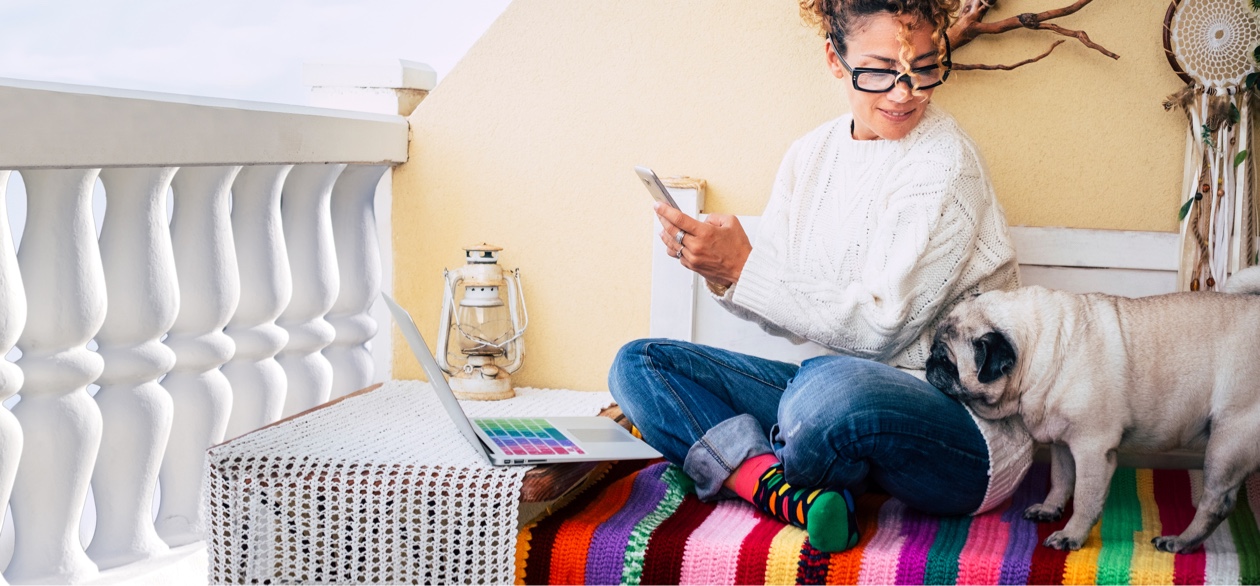 Top tips to save money in 2022
Want to find new ways to save money in 2022 and get your finances in check? This helpful guide has you covered, and it even comes with a few little helps that regular Tesco shoppers can try next time they're in store.
Are you ready to get your finances fit in 2022?
Financial health isn't just about having lots of money: It's about budgeting for what you love while avoiding stress, saving money in a way that works for you, and knowing how to spot a deal.
That's why our guide has helpful tips to help get you on the path to better financial health in 2022 – so you can spend more time doing what you love. It all starts with these simple steps:
1. Meal planning for the win
Also known as 'meal prep,' meal planning is a popular way of eating healthier on a modest budget. It's about preparing all your lunches and dinners for the whole week, instead of buying and making food day-to-day.
Ask yourself what's cheaper: buying a microwaved dinner for each night of the week, or making and freezing a healthy pot of food to enjoy throughout the week. You might be pleasantly surprised.
Bonus tip: Make something plain like chicken and rice, then add different toppings or sauces each day to keep things interesting, healthy and fun.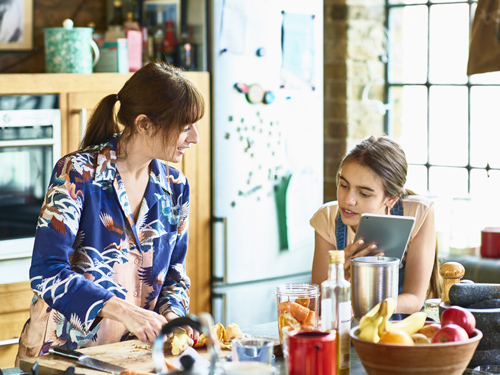 2. Downgrading is saving
When it comes to phone contracts, bigger often feels better. But can we honestly say that we're using all the hundreds of minutes and gigabytes of data we're paying for each month?
To help get your finances on track, you could review how much you actually use your phone each month. A cheaper tariff might be better suited to your lifestyle and save you a great deal each on each bill.
Bonus tip: Tesco Mobile offers a wide range of tariffs, handsets and pay as you go options for any budget.
3. Take control of your direct debits
You wouldn't be the first person to have old direct debits on their account that aren't needed – like protection plans for electronics, old memberships or unused streaming services.
You can access your accounts for most banks through a mobile app or online banking, so it's worth double checking all your direct debits to see if they're essential.
Bonus tip: Do any of your memberships offer a 'month off' option if you're short of cash but don't want to completely cancel your direct debit?
4. Make the most of vouchers
Vouchers aren't an excuse to spend more (especially if you can't really afford the deal) but they are a way of saving money on the everyday things you need and love.
Have a think about how your Tesco Clubcard vouchers could help you save on essentials – and remember to use any Clubcard vouchers before they expire.
You can also use the Tesco Grocery & Clubcard app to collect points, use your Clubcard vouchers, and get useful store information – all from your phone.
Bonus tip: Remember, you can also get up to 3x your Clubcard voucher value with Reward Partners
5. Maximise your Tesco Clubcard Points
There's lots of ways to collect Clubcard points, helping you to save money on shopping all year round.
Why not check out our Clubcard Pay+ account which lets you pay, save, and pick up extra points, wherever you shop. You will collect your normal 1 Clubcard point for every £1 spent at Tesco (in store and online) and also 1 Clubcard point for every £8 spent outside Tesco. Plus, you'll get the power to collect double Clubcard points at Tesco for the first three months - that's 1 extra point for every £1 you spend with your Clubcard Pay+ card.
Tesco Clubcard Pay+ is available to Tesco Clubcard members who are resident in the UK and aged 18 or over. Accounts are subject to status. Points calculated on single transactions. Minimum spend and exclusions apply. Rates may change.
6. Compare prices and save money
Simple changes to how you spend your money could mean big savings. Next time you're in a Tesco store, why not compare your usual brand to a cheaper alternative? You never know, you could find yourself saving whilst enjoying an even tastier brand for less.
Bonus tip: Keep an eye out for Clubcard Prices in Tesco for deals, and check back on different days for new offers.
7. Mobile Banking
Sometimes it might feel like money is spinning out of control which can lead to stress.
Using an app could help you track your incomings and outgoings better. Our Mobile Banking App has lots of handy features, like notifications so you can easily keep on top of things.
8. Debt consolidation could help
If you have any debt, repayment plans or outstanding credit cards, it can be easy to feel overwhelmed – especially when you've got interest charges and fees coming from multiple places.

Take a look at our guides for some useful info on debt consolidation and whether it's right for you.
Remember
Getting on top of your finances and saving money isn't just about being good with cash, it's also about staying positive and finding a method that works for you.
Important information
The content on this page aims to offer an informative introduction to the subject matter but does not constitute expert financial advice specific to your own situation. All facts and figures were correct at time of publication and were compiled using a range of sources.