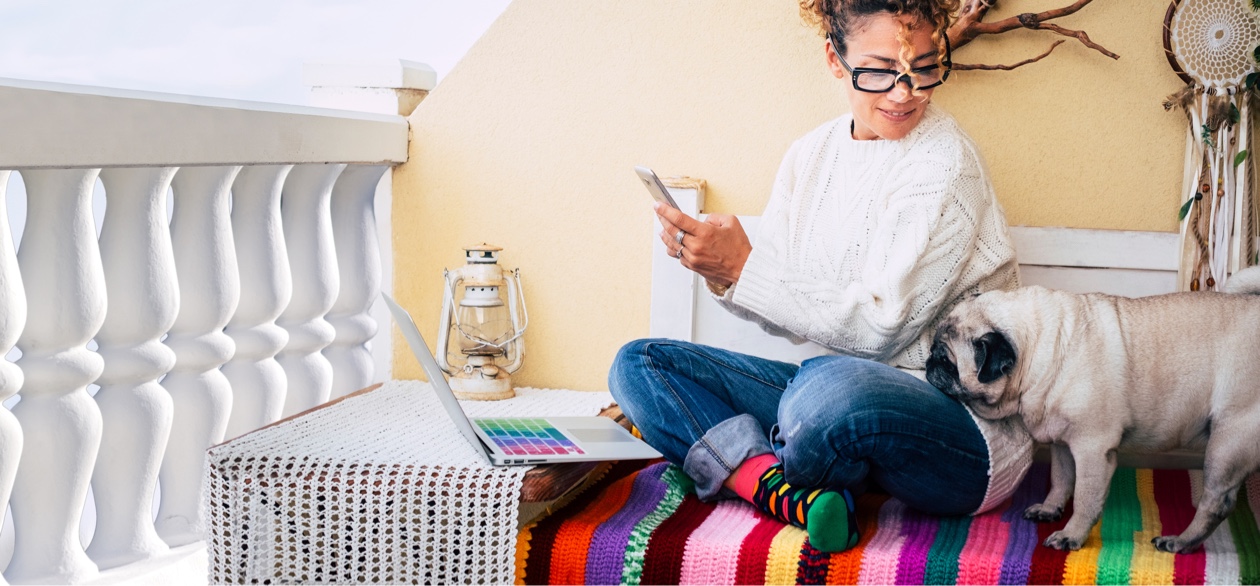 10 tips to save money in 2023
Want to find new ways to keep costs down and get your finances in check? These simple changes could help.
1. Try brand swaps
Whether it's chocolate, cosmetics or dishwasher tablets, you might prefer a big-brand product to the cheaper alternative. That's fine - but have you actually put them to the test?
When your big-brand product runs out, buy the cheaper version. If you genuinely prefer the pricier one, swap back next time. You might be surprised how many new brands you stick with.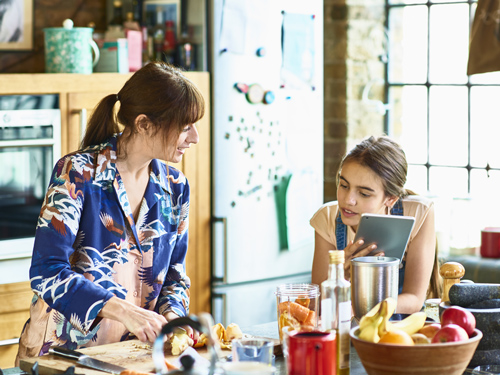 2. Can you cut out some things all together?
Finding a lower price for a household item is great – but not paying at all is even better! Some people get by without bin liners by only disposing of dry goods in the kitchen bin, for example. Others use a washable cloth instead of kitchen roll. And vinegar can replace cleaning products. Lots of influencers have tips online, so try some you like the sound of. You may find you can cut out some weekly buys completely. 
3. Budget for gifts like you budget for bills 
We don't tend to think about buying gifts in the same way as paying for utility bills, but presents can be a regular outgoing. For easier budgeting, consider a gift card (who doesn't love receiving one?) so you stick to what you can afford. And don't be afraid to suggest a 'no gifts this year' pact with friends.
For children's gifts, set a maximum budget. Take advantage of two-for-one deals to build a stash of presents ready for when party invitations land.
4. Get mobile banking in your corner
Mobile Banking can be one of your best tools for really knowing incomings and outgoings. Setting up payment alerts and checking your balance daily can change the way you think about money and help you stay in control. It's also easier to see subscriptions and direct debits in one place, so you can spot any to cancel.
5. Sell or swap in person
If you're already swapping and selling things on social media or a community forum, consider organising swap meet-ups. With clothes in particular, people can see what fits so you might swap or sell more. A get-together – at home or in an affordable community space – can be a really sociable event too.
6. Collect Clubcard points
Collecting Tesco Clubcard points every time you shop at Tesco means more Clubcard vouchers, helping you spend less, often on essentials. Alternatively, you can get 2x the value with Reward Partners, saving you money on things like meals out, days out, travel and much more.
7. Rethink your mobile phone deal
Are you getting the best deal on your mobile? Contact your provider and ask if there's a better package to suit you, as things might have changed since you signed your contract. Remember, Tesco Mobile offers a wide range of tariffs, handsets and pay-as-you-go options for any budget.
8. Check if you're eligible for tax-free childcare
This scheme sees the government give a top-up payment that covers 20% of working parents' childcare fees for registered providers like nurseries and childminders, and some after-school and holiday clubs. Many don't realise they're eligible to claim, so check at gov.uk.
9. Debt consolidation could help
If you have any debt, repayment plans or outstanding credit cards, it can be easy to feel overwhelmed – especially when you've got interest charges and fees coming from multiple places.
Take a look at our guides for some useful info on debt consolidation and whether it's right for you.
10. Know what support is out there
If you're worried about your bills there could be wider support available to you. Some schemes and grants have been put in place specifically to help with this rise in the cost of living.
Important information
Facts and figures were checked for accuracy at the time of publication and curated using a range of sources. While we hope that you find this page useful, please be aware that this is information only and not financial advice.