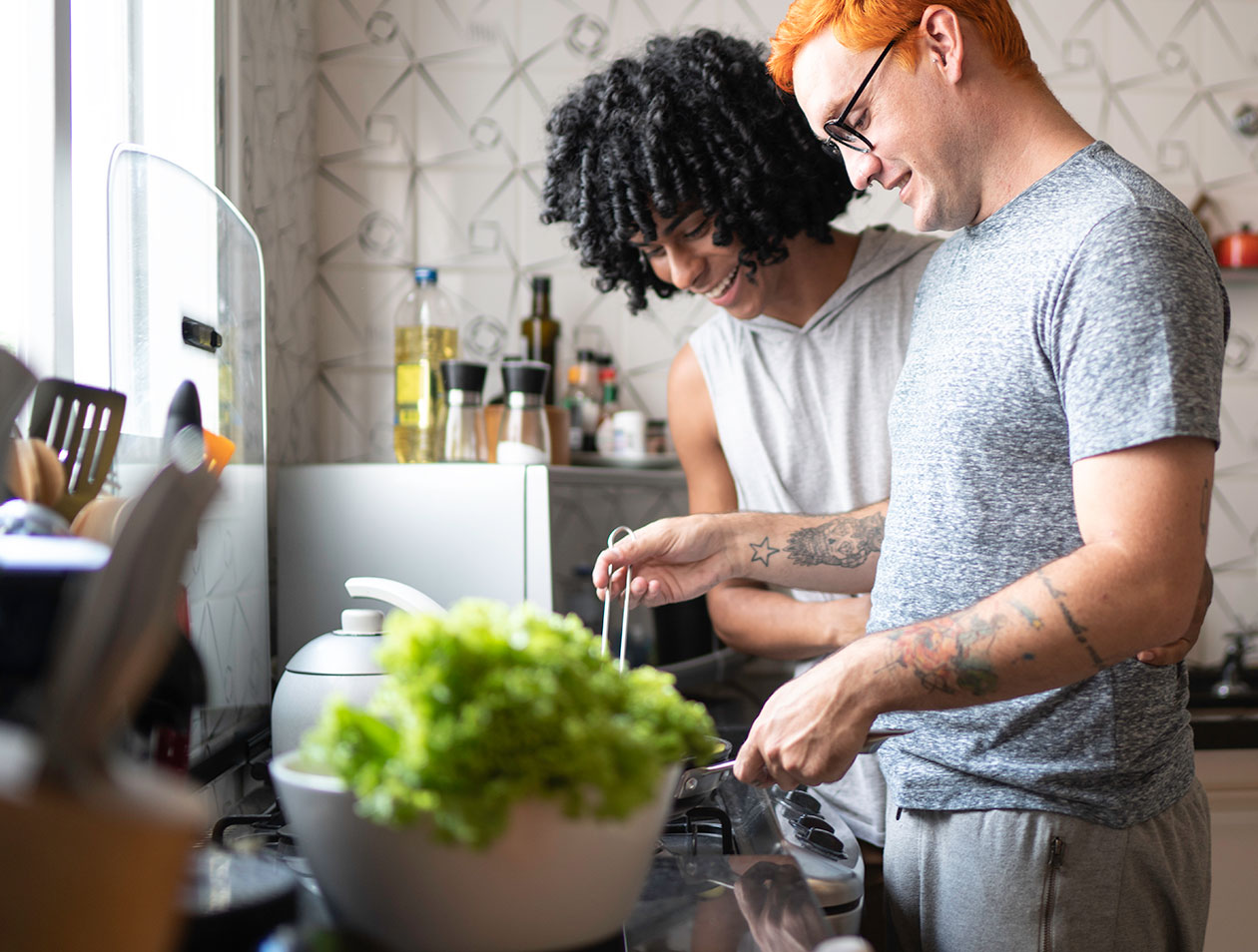 How to talk to your partner about debt.
Being open with your significant other about debt is crucial, but often the first step is the hardest. Here are some ideas on getting started and keeping communication open.
Almost everyone has some debt, whether it's a mortgage, credit card or personal loan. If you and your partner's finances mix in any way, being honest and open about your situation is important. Debt can have a negative effect on your mental health, so gaining a partner's support can really help to lighten the load and make a situation feel easier to manage.
Find the right time
Set aside a quiet hour with your partner to discuss money; turn off phones and the TV to avoid distractions. If your partner is reluctant to engage in a conversation, try saying you want to talk about money goals rather than debt. Putting a positive spin on the conversation could encourage them to open up.
Be prepared
Writing down everything you want to discuss before the chat can be useful. Some people even like to rehearse what they want to say, that's fine too and may help you to stay calmer. If you're in debt, your partner may want to ask questions like how much debt is outstanding, so be ready to answer some potentially awkward questions.
Choose your words
We all have different attitudes and experiences when it comes to money, so approaching the chat from a place of no judgement really helps. Many people find it embarrassing to discuss debt, so be sensitive and avoid using language such as 'bad with money' as if your partner's in debt it could make them feel judged. If they become defensive, you won't get the most out of the chat. Remember the key is to be as open and honest as possible, and create trust to help solve the problem together.
Allow for explanations
Explaining why you're in debt or allowing your partner to do the same can really help ease a tricky situation and create a better understanding between you. After all, nobody wants to be in debt, but it often comes about due to factors out of our control. If either of you gets upset, that's understandable and it's okay to take a breather and pick up the chat at another time.
Write it down
Listing out your debts is a useful way to see the bigger picture – write them down or use a spreadsheet. If the debt feels difficult to manage alongside your other outgoings, draw up a plan together – it can feel less lonely and more achievable. Remember, you're a team with a joint goal to work towards. Find more on budgeting techniques in this guide or try an online tool such as Money Helper's Budget Planner.
Discuss options
Talking openly about how to manage debts with your partner could make the situation feel more fixable. Researching options together means you can talk things through and hopefully feel more confident about your choices.
Seek support
If you feel you or your partner's situation can't be improved or solved between you, there are organisations and charities that can help. Find useful guides online at Citizens Advice, or find your local branch for in-person support. Debt charity, StepChange also offers free, confidential advice and can help you create a realistic, debt-free plan.
Give them space
If you feel your partner is hiding debt from you – perhaps they are secretive around their finances or seem anxious and withdrawn – an open discussion may not be possible. In that instance it could be more helpful to point them towards professional help. If your relationship is struggling due to debt, the charity Relate can help with online guides or a live online chat with an expert.
Money worries caused by financial abuse
If you think you might be suffering from financial abuse, it could understandably impact your ability to talk to your partner, and might not be safe to do so. If you feel like your partner is controlling your money, there are resources and organisations to help and support you. If you're a Tesco Bank customer it's also worth reading our guide.
How we can help you
If you need a bit more help with money worries, visit our financial difficulty page for further information on how to get in touch including details of mental health charities.
Important information
The content on this page aims to offer an informative introduction to the subject matter but does not constitute expert financial advice specific to your own situation. All facts and figures were correct at time of publication and were compiled using a range of sources.