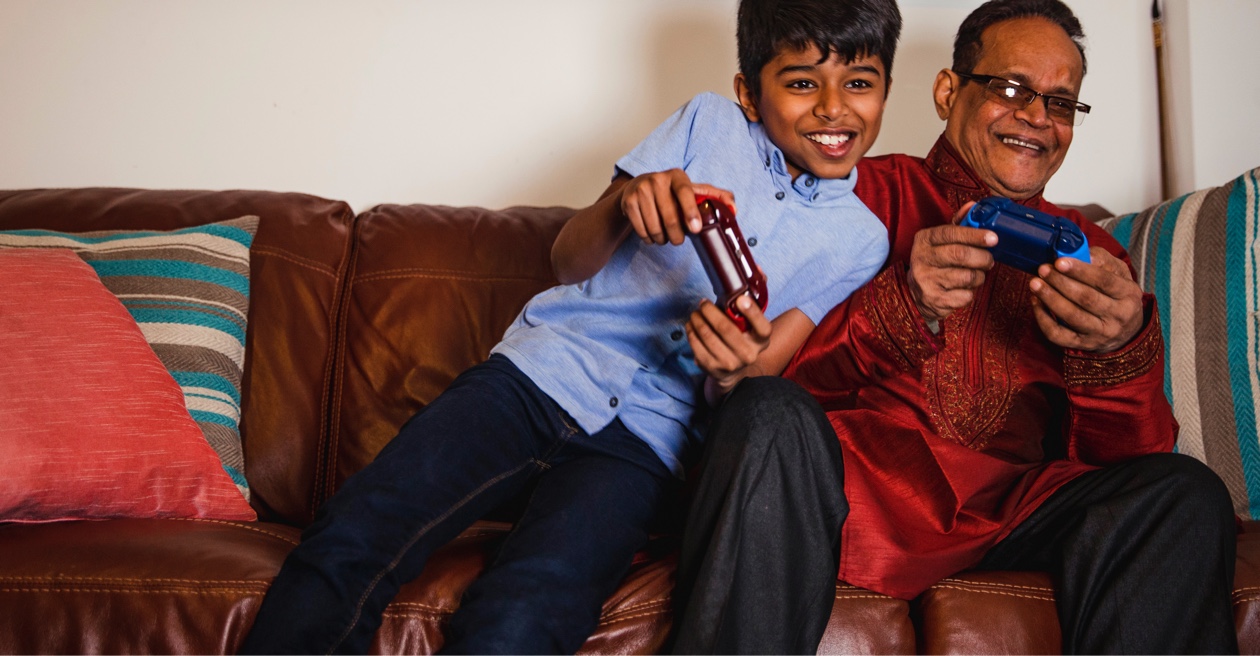 How your credit score works
Credit scores can be difficult to understand, but they're very important if you're considering taking out a loan, credit card or mortgage in the future. Our guide tells you everything you need to know about how your credit score works.
1. What is a credit score?
When you apply for credit – whether it's a loan, a mortgage or even a mobile phone contract – your lender will want to know whether or not you're someone they want to lend money to.
To help them decide, they'll look at your credit score - which is a rating that's worked out based on your credit history, past repayments and current borrowing. At its most basic level, your credit score is a profile that shows banks how good you are at paying back and managing money.
2. What does a credit score do?
Your credit score allows lenders to see how well you handle your finances. They'll look at things like:
Whether you've had loans or credit cards before
How you managed repayments
How many different types of credit you've had
Whether you have any defaults against your name
Your track record is then used to calculate a simple score. The higher the score, the less of a risk your bank thinks you are.
Not all lenders have the same scoring criteria, but thankfully, eligibility calculators and checkers may give you a way of seeing how likely you are to be accepted for a credit card, without impacting your credit score. This can be helpful because if you apply in full and get rejected, or complete multiple applications, it could affect your credit score.
3. Why do I want a good credit score?
Lots of reasons. A good credit score should make it easier for you to take out credit, which is important if you're looking to make big life changes.
Your score will help banks decide if you can get a mortgage, take out a loan or buy expensive items on finance. It can also help you get approved for a new store card or mobile phone contract.
4. What happens if I've got a low credit score?
If you have a low score, banks and lenders are more likely to see you as a risk. They may be wary of your ability to pay back what you borrow, and think you could be more likely to miss repayments.
This means you may get turned down, or be offered credit at a less favourable rate of interest. Thankfully, if you have a bad credit score, there are plenty of things you can do to improve it.
5. How can I improve my credit score?
There are many ways to improve your credit score, but bear in mind that they might not all apply to you, as everyone has their own unique circumstances. Sites like ClearScore and Experian might be able to help if you're unsure of where you stand.
Here are some common things that can affect your credit score, and what you should keep in mind if you're hoping to improve it.
Paying rent and utility bills on time, and spending sensibly shows banks that you're responsible with money.
Applying for a credit card, meeting minimum monthly payments and paying off balances in full could show that you are responsible with credit.
The fewer credit cards you have, the easier it should be to pay off your monthly balances.
Lenders will look at the amount of credit you have available, so unused credit cards could affect your rating.
Joint accounts, mortgages, cards or loans with people who have low credit scores can affect your credit rating (also known as 'financial association').
Credit agencies use the electoral roll as a way to identify you, which is why people sign up to the roll before they apply for a credit card.
Each request for credit is recorded and being turned down could actually lower your credit rating. If a person is refused credit, it might be in their best interests to wait a while before applying for any credit again.
Your credit report includes details of fraud or fraud committed against you. In the CIFAS section of your report, you can check whether suspected fraud is on your file. You can find out more on the CIFAS website.
6. How can I check my credit score?
Checking your credit score lets you see where you stand, and what sort of progress you've made. The Consumer Credit Act gives you the right to a free credit check and you can do it online through the three biggest agencies:
If you spot anything wrong or incorrect in your report, you can ask the credit check agency to fix them.
If you're looking to consolidate your credit or cut down on your number of credit cards, look at features like low APRs, or 0% interest balance transfers. You could also consider a debt consolidation loan.
7. Can I have a credit score without a credit card?
In short: yes, as the score is pulled from a variety of sources, including any loans you've taken out. Ultimately though, credit cards offer lenders a reliable way to see how well you handle credit, so they're a big factor in determining your score.
Don't panic if you have a low credit score, as some banks actually offer Credit cards for bad credit that are designed to help improve or build your credit score. It's worth remembering that taking out a credit card isn't enough to get a good credit score – you need to use it responsibly too.
Important information
The content on this page aims to offer an informative introduction to the subject matter but does not constitute expert financial advice specific to your own situation. All facts and figures were correct at time of publication and were compiled using a range of sources.