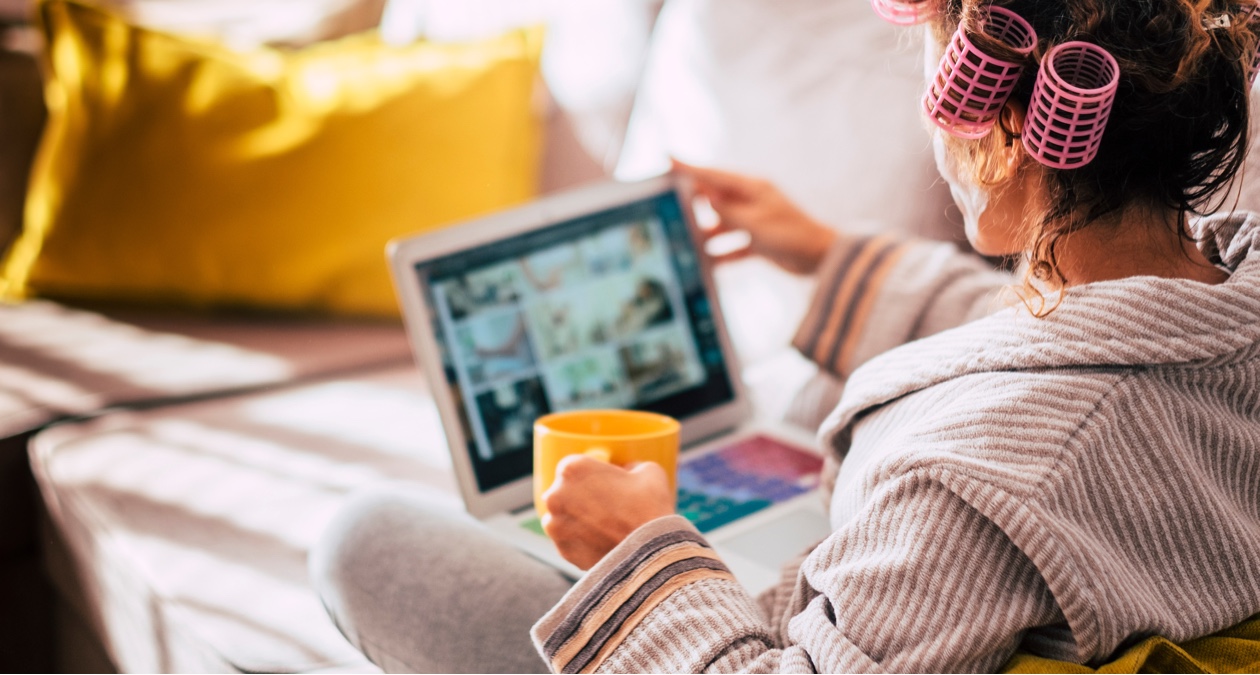 How to set up online and mobile banking
Remember when, if you wanted to do any banking, you'd actually have to go into a bank? Since then, online banking and mobile banking apps have changed things for the better.
What is online banking?
Welcome to the wonderful world of online banking, where you can have a clear view of exactly how much money you have, where it's going and what bills are coming out when. In short: all of this information can help you budget smart.
Online banking allows you to do your banking from your desktop, laptop, tablet or mobile, as long as your device has access to a web browser. You can manage your account from the comfort of, well, almost anywhere.
It's easy to see why people bank online when you look at some of the things you can do:
See your balances of all of your accounts
Go through all of your statements and transactions in detail
Transfer money between accounts
Make bill payments and send money out to family or friends
Apply for an overdraft
Pay off your credit card or set up a Direct Debit
How to set up online banking on your account
Getting yourself set up for online banking is really simple, and for most banks you'll be taken through a few security steps to complete your registration.
Our online banking registration process takes just 5 minutes and will give you access to all of the features listed above and more. If you'd like to set up with us, you can head to our online banking section to get started.
Research suggests that by 2020 we will use our mobiles to manage our current accounts 2.3 billion times in a year – that's more than the internet, branch and telephone banking combined.
What is mobile banking?
With mobile banking, you can have most of the same access that you find in online banking, but in a secure app on your phone. Our Tesco Bank Mobile Banking App is available for Android or Apple phone users where the benefits and features of online banking are just a click away - or fingerprint, if you have a newer compatible device.
Unlike most banking apps, you don't already have to have set yourself up for online banking to be able to get started with mobile banking. You can jump straight to our app in the app store, download it, and get yourself registered.
The benefits of mobile banking
You're in the know
How many times have you stressed over buying something because you didn't know if you had enough in your account to cover it? With mobile banking you can check your balance instantly. So next time you spot a must-have bargain, you'll have the confidence in knowing you have the budget to do so.
And if you don't have time to properly sit down and review your spending for the month, don't worry. With a mobile banking app, you can fit this in to the time you do have - on the bus, in the park, whilst you're out shopping. Anywhere really. You can be kept up to speed when it's convenient for you.
It makes it easier
If you're like 80% of the UK's population then you have a smartphone. And if, like most of us, you have it with you all the time, then you could have the ability to bank anytime. With an ever growing set of features to help you manage your finances, mobile banking is built to be as quick and as accessible as possible. Meaning all those little payments that you suddenly remember you have to pay, can easily be done - that's one less thing to remember.
Avoid fees with text alerts
Set up text-alerts and your bank will let you know if you're about to become overdrawn. Whether you bank online or on your mobile, it's easy to transfer money between your accounts to avoid pesky bank charges.
Wave goodbye to cash
Take advantage of retailers offering contactless payments by adding your card onto a Digital Wallet, such as Apple Pay or Android Pay. You can make quick, easy payments of up to £100, without having to reach for your purse, by running your phone over the card reader instead of your card.
Our guide to Digital Wallets will tell you everything you need to know about how to get started using them.
Important information
The content on this page aims to offer an informative introduction to the subject matter but does not constitute expert financial advice specific to your own situation. All facts and figures were correct at time of publication and were compiled using a range of sources.