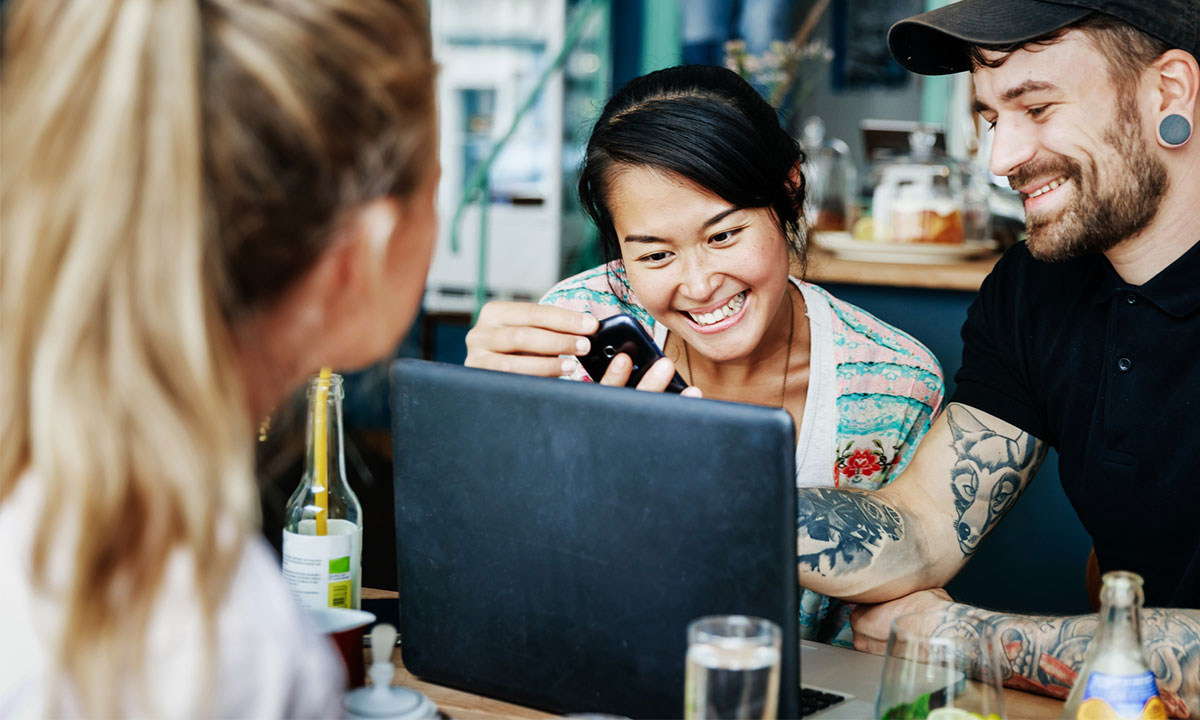 Should I get a loan to pay off credit card debt?
If you're paying off a credit card and wondering if you might be better off with a loan, let us guide you through the pros and cons of making the switch.
Is taking out a loan to pay off a credit card a good idea?
Taking out a personal loan to consolidate your existing debts might be a good idea but it depends on a lot of different things. This includes the total amount of debt you have, how much interest you're paying and whether you're finding it tricky to keep up with your repayments.
Firstly, it's a good idea to check whether you are currently paying any interest on your existing credit card balance. You should be able to find this on your monthly statements.
If you're not currently paying interest on your credit card – for example, as part of a 0% introductory offer – you might want to wait until this has ended before you consider moving the debt elsewhere.
What is a debt consolidation loan?
A debt consolidation loan is a personal bank loan for paying off outstanding debts. It lets you gather all your debt into one place, so you only have one monthly payment to make instead of multiple.
Debt consolidation loans typically charge a lower rate of interest than a credit card's standard rate. This could allow you to reduce your existing monthly repayments, or perhaps repay your debt more quickly.
It's worth bearing in mind however, that taking out a loan to consolidate your debts could mean that the repayment term is extended, and you might pay more interest over time.
What should I think about before consolidating credit card debt?
There are a few things to think about if you're considering taking out a loan to pay off your credit card. You might want to ask yourself:
How much credit card debt do I have?
If the debt is quite small, it may be cheaper to leave it on the credit card because the interest charge could be less than the interest on a personal loan.

If you aren't currently being charged interest on your credit card, it's unlikely that you would want to move the balance before the 0% interest period finishes.
Is it possible to move the debt to a 0% interest credit card?
You might be able to move your debt to another credit card to take advantage of a 0% interest rate on the balance you transfer. Most credit cards charge a balance transfer fee, which is typically a percentage of the total transfer amount.

For a closer look at what kind of options different cards offer, compare our Balance Transfer Credit Cards, but bear in mind that you can't transfer a balance from one Tesco Bank Credit Card to another.
How many credit cards do I have?
If you have several credit cards to pay off, taking out a loan could help you consolidate your monthly payments.
What's the interest rate on my balance?
Normally, the standard interest rate on a credit card is higher than on a personal loan, but you could check for any 0% interest period offers.
Can I afford regular monthly repayments?
With a credit card, you can choose to make overpayments when you can afford them, on top of the required minimum monthly repayment.

If you do decide to take out a personal loan, you're expected to pay the agreed amount every month. This agreed amount might be higher than your credit card repayments, so it's worth taking that into consideration when deciding the best option for you. If you do just make the minimum monthly payment on your credit card, it will take longer to pay off the debt.
Loans, credit cards and your credit score
Your credit score is worth keeping in mind if you're looking to make a big investment, like buying a home, or if you are likely to be making future applications for credit products such as loans and credit cards.
Unlike credit cards, paying a loan back before the end of the agreed term can negatively impact your credit score. Your score is calculated based on a lot of different factors, so if you pay off your loan early and close the account, your credit score can no longer take your monthly repayments into account.
Most lenders will charge an early repayment fee, which you might want to take into consideration. Read more about what to consider when paying off a loan early.
Important information
The content on this page aims to offer an informative introduction to the subject matter but does not constitute expert financial advice specific to your own situation. All facts and figures were correct at time of publication and were compiled using a range of sources.