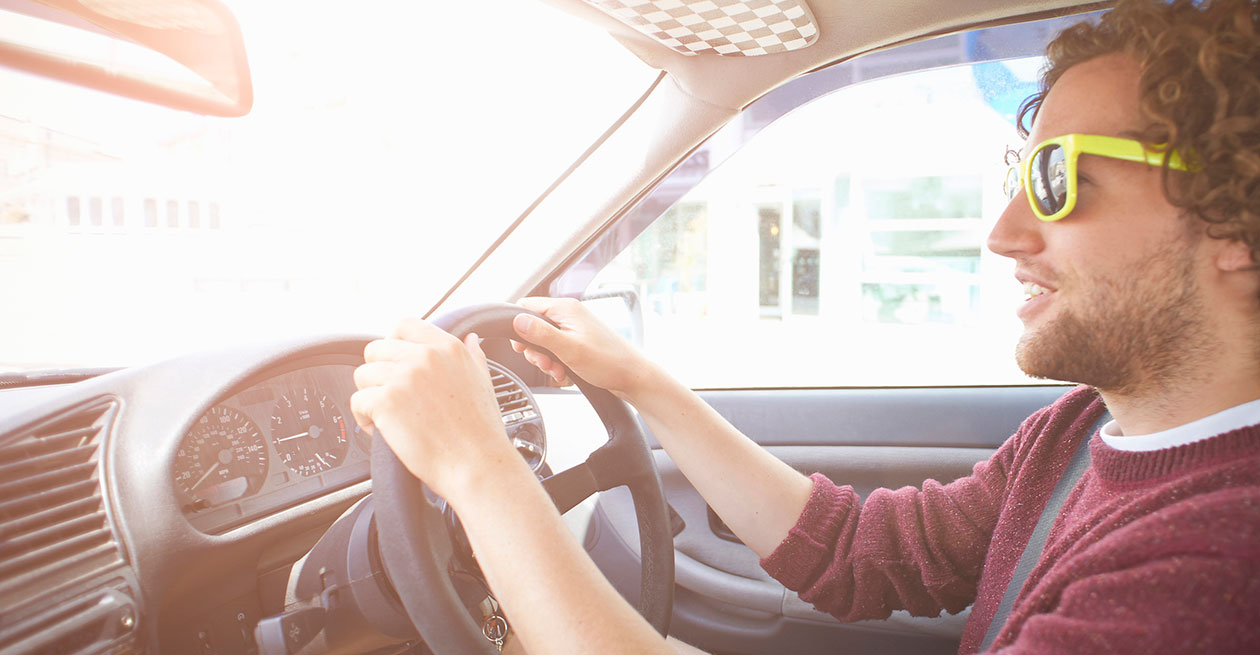 Car loan vs car finance: what to consider
Ready to pick up a new set of wheels and not sure whether a car loan or car finance is the best bet? The below information could help you stay on track.
What is a car loan?
A car loan is a personal loan from a bank or building society that gives you the cash to buy a car upfront. You then pay this back over a fixed period, letting you spread the cost.
A personal loan can be secured or unsecured. Tesco Bank personal loans are unsecured loans.
What to think about before taking out a personal car loan
When you take out a personal loan for a car, you might want to think about how long you will be paying it back for and what the interest rate will be.
A fixed interest rate lets you plan your monthly payments, which might be handy for helping plan your spending and monthly budgeting.
What is car finance?
Car finance is a loan from a car dealer that is secured against your car. You will typically need to pay a deposit, the interest rate will be fixed and you will be offered a choice of repayment periods.
There are 2 main types of car finance:
Hire Purchase (HP)
You can use and enjoy your car during the terms of your Hire Purchase loan but you are not legally able to sell it until the term is complete, normally 1 to 3 years. Once you have made the last payment, the car is all yours.
If you want to sell the car before your term ends, you need to repay the outstanding fee and there may be a charge for early settlement.
Personal Contract Purchase (PCP)
Like Hire Purchase, Personal Contract Purchase gives you a fixed interest rate and a choice of lending terms. The big difference is that at the end of your term, you have 3 options: keep the car, return it to the seller or trade it in for a replacement.
If the car has been damaged or is over the agreed mileage, you may have to pay an excess to return the car. Otherwise, it's free. To keep the car, you'll need to pay a car's guaranteed future value, or GFV, fee. This will have been agreed when you took the loan out.
The GFV can be used towards the deposit for a new car, if you decide to trade in. Just remember that this might not be a huge amount, so it might be worth saving for your next car too.
How do I choose between a car loan or finance?
Knowing which is the better option for you means thinking about a few factors. A personal car loan doesn't need a deposit, so it may be a smart choice if you have budgeted for repayments, but you haven't got a lump sum.
A car finance deal could be a good idea if you like the convenience of an all-in-one package that may include extras such as car services. You should speak with your car dealer for an example of how your car finance payments might look.
If you want to be able to own your car outright and have full rights to sell it on or make modifications from the moment you purchase it, a car loan will probably be the better choice.
Example of car loan repayments from Tesco Bank
How much your personal loan will cost each month – and overall – depends on how much you're borrowing, the interest rate and how long you're going to be paying it back for. To get an idea of the cost of interest rates and repayments, check out our Loans Calculator.
Representative example
The representative APR applies to loans of £7,500 to £15,000 over 12 to 60 months. Other terms and loan amounts are available at different rates.
Available to UK residents aged 18 and over. Rates will vary depending on loan amount, term and individual circumstances. Subject to status.
Check out our loan calculator for a quick way to see how your repayments might change depending on APR and the length of your agreement.
Before choosing your car loan or finance
When you're choosing a car loan, be sure to have a look at the annual percentage rate (APR). This will let you know how much the loan will cost you overall and is a good way to compare different loan offers.
Try our loan calculator
Our handy tool is an easy way to see what your repayments could look like.
Important information
The content on this page aims to offer an informative introduction to the subject matter but does not constitute expert financial advice specific to your own situation. All facts and figures were correct at time of publication and were compiled using a range of sources.
Loans are provided by Tesco Bank Loans: PO Box 27014, Glasgow, G2 9FE.