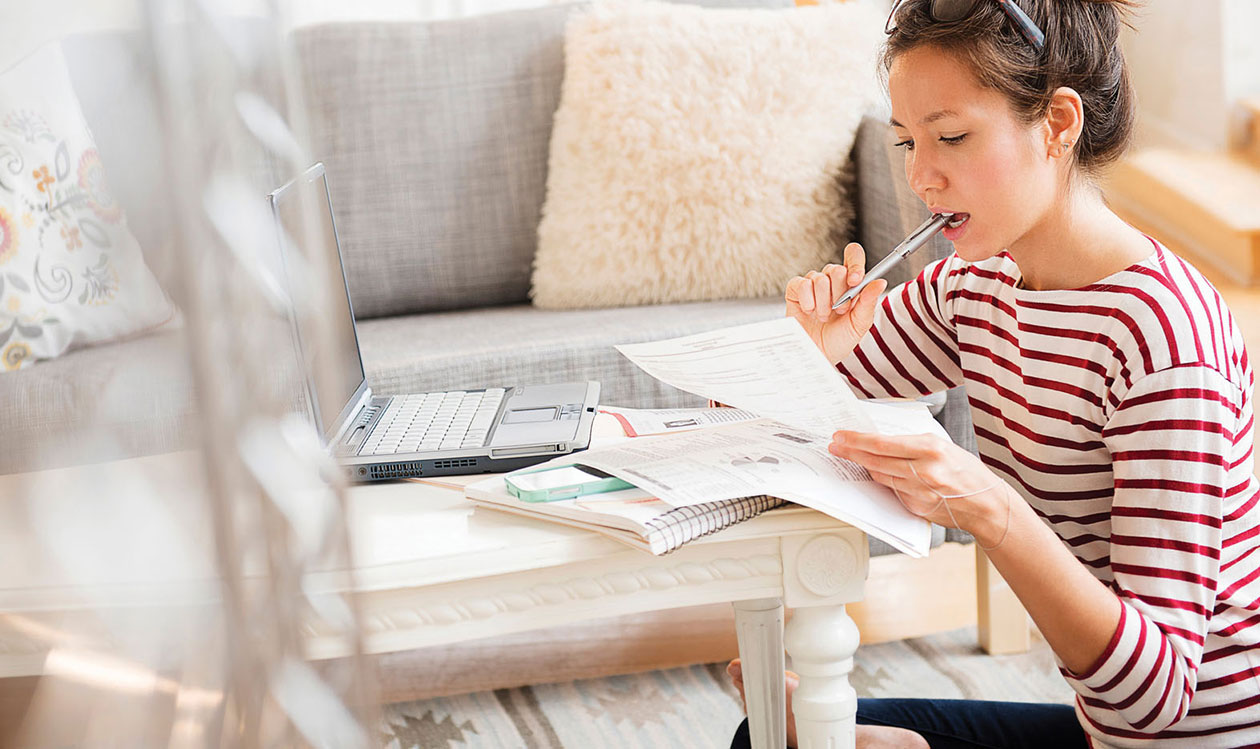 Boost your budgeting with these 9 dos and don'ts
Budgeting is so much easier when you have a few clever tricks up your sleeve. Especially when you know what works and what doesn't. Here are 9 top tips to improve your budgeting.
1. Do start each month at zero
Before the month even starts, make a plan and total all your spending into different categories. This is called a zero-based budget – which means all your income minus your outgoings equals zero. So, you're starting each month knowing exactly where you stand.
2. Do prioritise your debt
Within your budget, debt should be your top priority. Make a plan to reduce it as fast as you can, but only at a rate you can afford over time. Be very wary of buy now pay later services for new purchases. They can be very easy to access, but very costly.
3. Do track your progress
Look back over your budgets for the last few months from time to time. It's great to keep a record so you can see the progress you've made. And don't forget to celebrate the wins – however small, they all add up.
4. Don't be afraid to make cuts
If things are looking tight, you may need to scale down your spending within the month. Don't shy away from making temporary changes to keep on track. You'll start over with a new budget in the month that follows.
5. Do stick to the list
Be strict with yourself and avoid buying items that aren't on your list when you shop. Don't be tempted by anything that you didn't leave the house for, and don't fall for the excuses you may have used in the past. Staying focussed on your future plans will feel more rewarding in the long run.
6. Don't miss out on benefits from work
Make sure you take advantage of any discounts and salary sacrifice schemes that will make your budget go further each month.
7. Do take a 'daily money minute'
Setting aside one minute each day to check your transactions online is a really smart habit. You can get a handle on where you are with your spending, and it will help you spot anything unusual with your accounts.
8. Do build an emergency fund
Thinking further ahead, it's smart to start building an emergency fund into your budget. If you can set some money aside each month, it will be a huge help with any unexpected costs in the future.
9. Don't quit
If you're new to budgeting it will usually take three to four months to get a handle on things. It won't be perfect the first time and will take some trial and error as you find your feet. But stick with it and you'll get there with a budget that works for you.
Clubcard Pay+ is here
Add your shopping money to your Clubcard Pay+* account using our secure Mobile Banking App and see all your grocery spend in one place. You also have the power to collect Clubcard points wherever you shop using Clubcard Pay+.
*Tesco Clubcard Pay+ is provided by Tesco Bank and is available to Tesco Clubcard members who are resident in the UK and aged 18 or over. Accounts are subject to status. Clubcard points are calculated on each purchase transaction. Minimum spend and exclusions apply.
Important information
The content on this page aims to offer an informative introduction to the subject matter but does not constitute expert financial advice specific to your own situation. All facts and figures were correct at time of publication and were compiled using a range of sources.