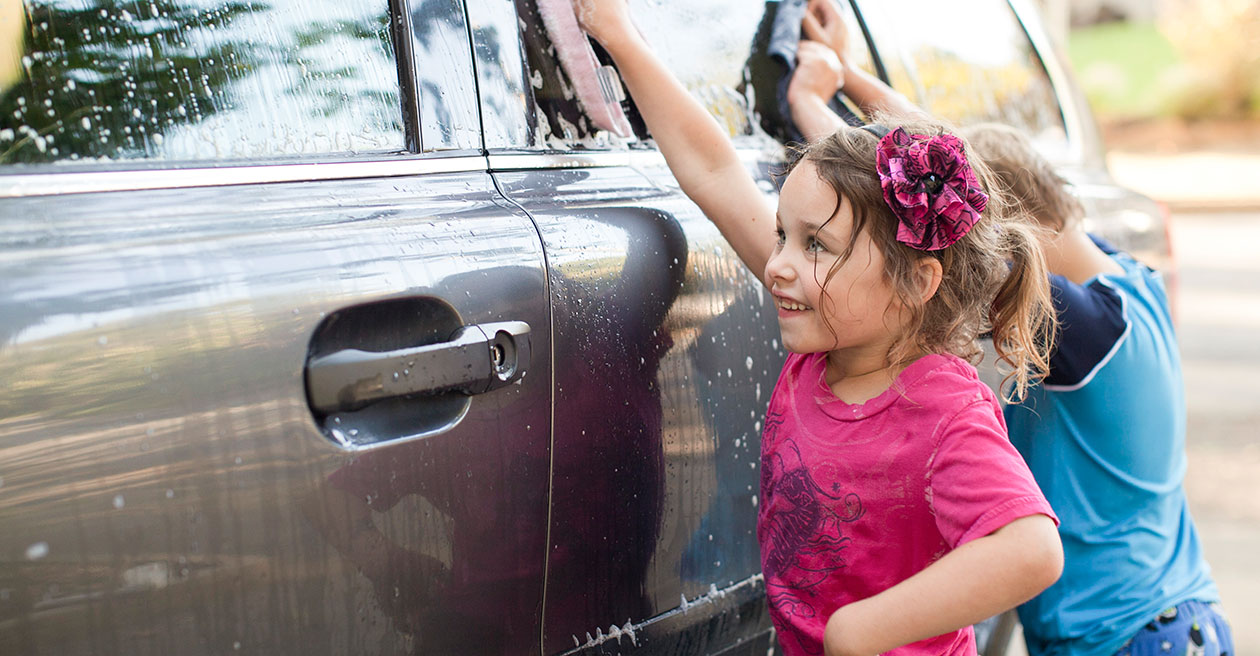 What's the difference between an unsecured and a secured loan?
From weddings to DIY projects and new cars, a loan can make all the difference – but not all loans are the same. Get all the info on secured and unsecured loans in our handy guide.
Understanding personal loans
A personal loan is an agreement between you and a lender. They agree to lend you a certain amount of money and you agree to pay it back, plus interest, and possibly other fees over a certain amount of time.
Loans come in all shapes and sizes, but there are two main types you're likely to come across – unsecured and secured.
What is an unsecured loan?
For an unsecured loan, banks and other lenders use details about you to decide how much money to lend you. Things like your salary and your credit score help them determine how likely it is that you will pay back your loan on time.
Most, including Tesco Bank personal loans, are unsecured loans.
What is a secured loan?
A secured loan is borrowed with the understanding that you have offered up an asset as a security. This could be your car, your home or something similarly valuable. It's a way for a lender to secure their money if you stopped repaying your loan.
Why do lenders want security?
Lenders offer secured loans as a way to minimise risk for themselves. Securing a loan against a valuable possession of yours means they will have a way to get their money, even if you can't pay them back. It also means that if you miss your payments, the items you put up as security may be at risk of being possessed by the lender.
What to consider when taking out a loan
Before you take out a secured or unsecured loan, there are a few things you might want to think about.
Will you be able to afford the repayments?
The first thing you should think about before taking out a personal loan is whether you'll be able to keep up with the repayments every month. That means taking a close look at your monthly budget and how much wiggle room it has.

Want to get to grips with your payments and outgoings? Check out our budgeting guides.
What is the interest rate?
One of the most important things to check when you're looking at a new loan is what the interest rate is. The Annual Percentage Rate (or APR) tells you how much interest you'll be paying on the money you owe. So, keep in mind the higher the rate, the more interest you'll be paying.
Are the terms right for me?
The interest rate isn't the only thing that is worth a close look. The terms of any secured or unsecured loan can vary, so you might want to check out things like the repayment schedule. This will show how long you'll be paying and how much you'll be paying overall.
What fees are there to think about?
There are a few different fees that might come along with a secured or unsecured loan. It could be a good idea to look out for late payments fees, failed payment fees or early settlement fees before signing up.
What is my credit rating like?
Improving your credit rating is one way to increase your chances of being accepted for an unsecured loan. Your credit rating can also affect the interest rate a lender offers to you. Learn more about your credit score and how to improve it in our guide to credit scores.
Can I repay my loan early?
Many loans allow you to make additional repayments but there may be a charge if you want to pay off your loan early. Find out more about making additional payments towards your Tesco Bank loan, and whether you will be able to repay your loan early.
What happens if I change my mind?
Just like lots of other agreements, you get a cooling off period when you take out a new loan. Normally, you'll have 14 days after getting a confirmation letter from you bank when you can back out of the agreement, no questions asked.
Important information
The content on this page aims to offer an informative introduction to the subject matter but does not constitute expert financial advice specific to your own situation. All facts and figures were correct at time of publication and were compiled using a range of sources.