Need help logging in to our Mobile Banking App?
These are the ways you can log in:
Your Online Banking security number and password
A five-digit passcode
Face ID if you have a compatible iPhone
Touch ID or Fingerprint for compatible Android phones
Having trouble logging in? Scroll down for more help on fixing any issues.
Please check you're already registered for the App before you try to log in.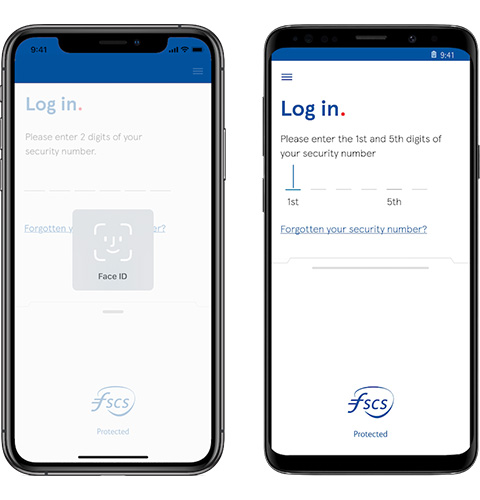 Forgotten or locked your security number or password?
If you have forgotten or locked your security number or password, this can all be reset via the Mobile App. When the security number is requested, please select Forgotten your security number?
If you can't recall the Password, on the following screen select Forgotten your password?
You will be required to enter your account information and as long as it's entered correctly, you will be up and running again in minutes.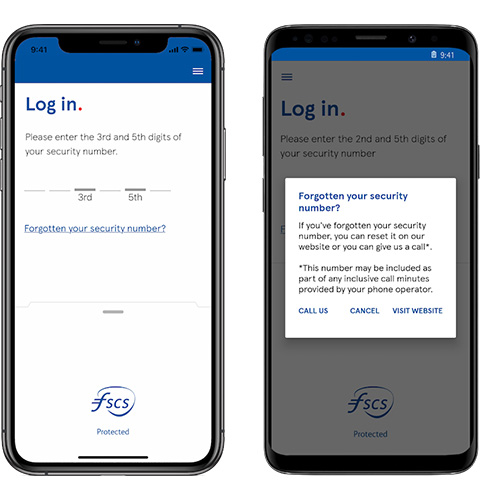 As long as you've still got access to your old device, you will be able to transfer from your old device to your new one.
Go to New device transfer within the Security section of the Menu. By following the instructions, you'll be able to log into your new device in minutes.
If you no longer have access to the old device and cannot recall your login details, you will need to contact our call centre.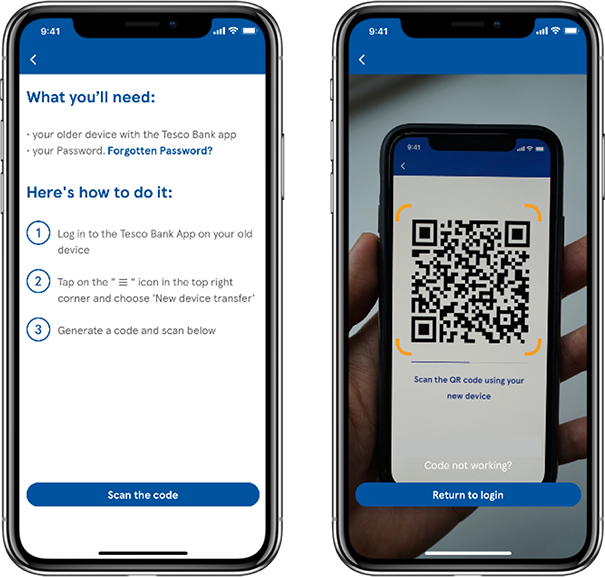 Is your mobile number up to date?
It's important that we have the correct phone number for you when you're using our Mobile App. We need this so we can send you one-time access code text messages for registering your account or resetting your login details.
To update your phone number, go to Online Banking and select Manage your account. Then choose Update address, e-mail and phone number.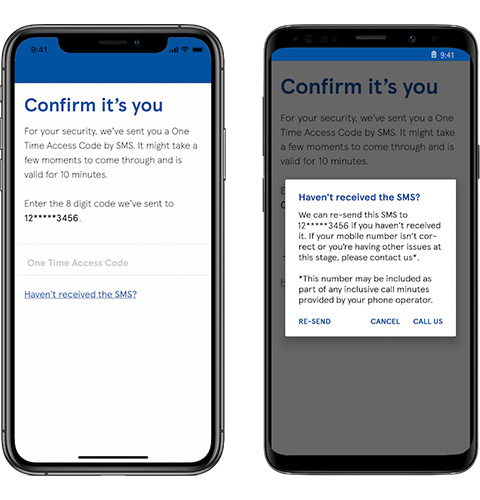 Getting a username reminder is easy.
First, click on Forgotten your username on the login page. Confirm your name, date of birth and postcode so we know it's you. And we'll also ask you to enter some bank details. You can choose either your 16-digit card number or the account number and sort code.
Once we've checked these details, we'll show you your username.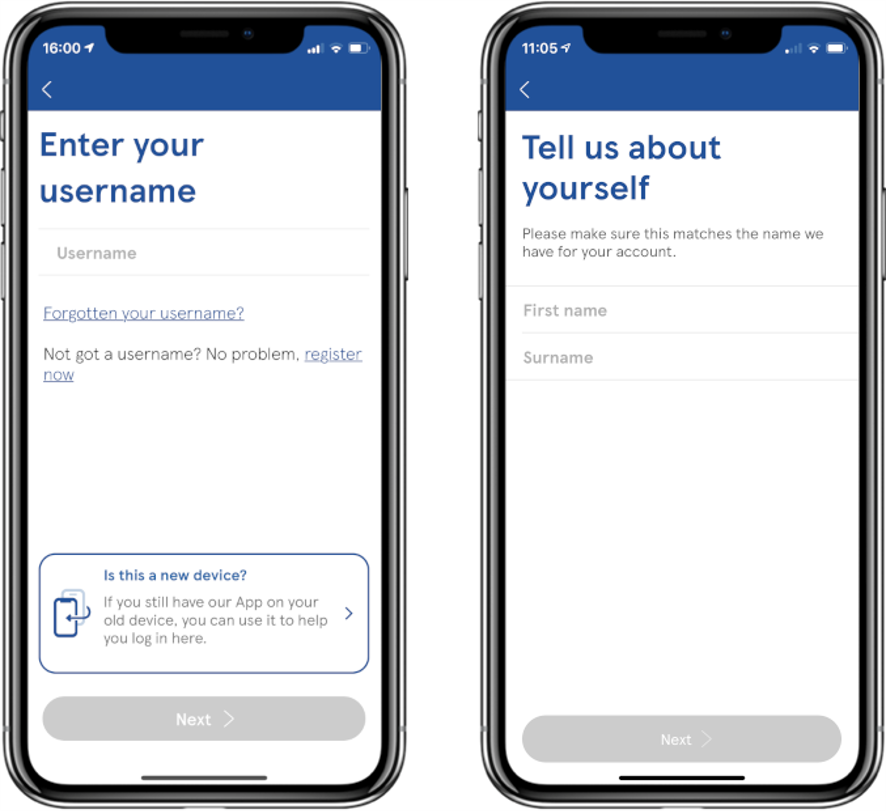 Jailbroken and Rooted Devices
You won't be able to use our Mobile Banking App on a device that is jailbroken or rooted. This is because apps on these devices are more exposed to cybercriminals and security threats.
But you can still access your account using Online Banking on your mobile browser at www.tescobank.com.
Need help with our Mobile App?
If you'd rather talk to us, get in touch. Call our UK-based customer service team on 0345 300 3511* or add 18001 to the start for Relay UK. Our technical helpdesk lines are open 8am to 10pm, seven days a week.
*This number is designated as a UK landline by mobile phone operators.