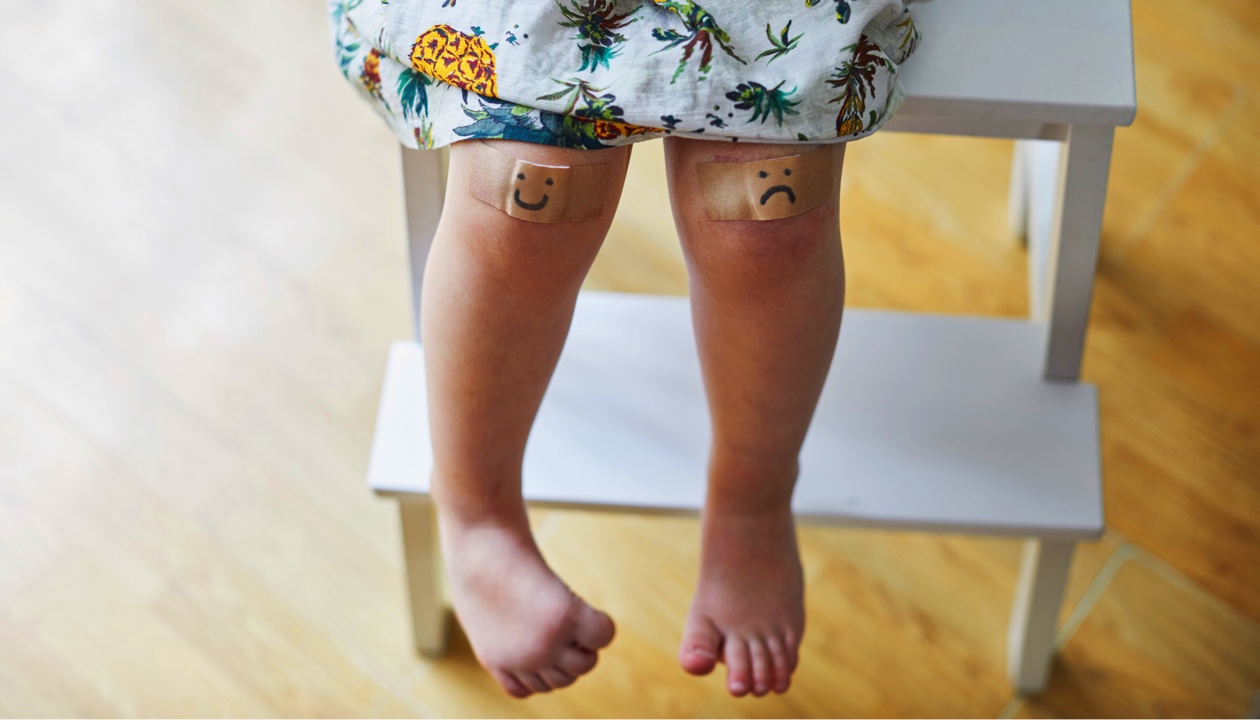 When you are budgeting for your new baby, here's the important thing to remember: budgeting isn't about not spending. It's about not spending so much on things you don't have to, so you've got more money to focus on things that are important. And with a new baby on the way, that's got to be good.
Budgeting for maternity or paternity leave
Budgeting for maternity or paternity leave brings its own challenges. Your income is going to drop and your expenses are likely to increase.
But before you panic, this doesn't need to be as scary as it sounds. You may not be able to do much about the money you're going to have coming in, but you can do something about the money you've got going out.
Top tips for budgeting for your baby
We've put together some handy tips to help you help get your finances in shape before your little one's arrival:
1. Take stock of your current situation
Find out exactly what you have going out and what you have coming in. Doing this will help you work out where you can reduce your expenses to prepare for those essential baby costs. It will also help you identify how much you can afford to put aside to manage your change in income during your maternity or paternity leave.
2. Check your entitlements
Our financial support for new parents guide will get you up to speed on your entitlements from both the government and your employer. It's really so you have an idea of how much you're going to need to cover the shortfall when you're not working.
3. Create a maternity or paternity leave budget
There can't be a parent on the planet who doesn't go into overdrive when they start thinking about how they're going to budget for their new baby while on maternity or paternity leave. But don't panic as the trick is to plan in advance.
Once you've found out what you are entitled to - create a budget for your maternity or paternity leave which outlines your new income and the essentials you'll need to cover during this period. Our guide to creating a budget plan could give you some inspiration to get started.
Comparing your monthly pay now to what it will be when you're on Statutory Maternity or Paternity Leave, is an important exercise. But it only tells you half the story. What you need to look at is how your monthly spending compares to the amount of money that you're going to have coming in once on leave.
4. Think about your debts
The reduction in salary during your maternity or paternity leave will impact the amount you can borrow, so you need to think smartly about your outstanding debts.
If you have an outstanding credit card balance, try to clear as much as possible before your income drops, or at least make sure you're on the best deal possible. There are lots of 0% interest free credit cards out there. So have a think about how these could benefit you.
If you're planning to move house during your maternity or paternity leave, you'll need to take into account how you're reduced income will impact the amount you can borrow, so it's worthwhile thinking about this as soon as possible.
Most mortgage providers will consider requests for a mortgage holiday, though you'll generally need to have made a certain amount of consecutive monthly payments first. This isn't for everyone, as interest still accrues which can then affect the amount you pay back over the term.
5. Get your bills down
Take a note of all the bills you pay - including gas, electricity and even your mobile phone – and get yourself on a price comparison website to make sure you are on the best deal available. See save money on your bills for more tips on how you can trim your expenses.
6. Start saving now
When your baby comes along, you'll want money to be the last thing on your mind. Setting a savings goal during your pregnancy will help you adjust to changes in income during maternity or paternity leave.
People often ask, "How much do I have to save before I have a baby?" In reality, there is no hard and fast rule as to how much you should save as it depends on how much you can afford to save and how much your salary will change.
Think about setting up a separate savings account with a direct debit that leaves your account on the day you are paid. If the money isn't in your current account you're much less likely to be tempted.
According to Tesco Baby, around 15% of parents say they returned to work earlier than they had planned because they couldn't afford not to. That's why - however long you're planning to take off - it pays to start saving now.
7. Be a smarter shopper
Even on the tightest budget, you'll still have to spend sometimes, especially with all the costs of a new arrival to factor in.
But when you do spend, make it work for you. Many banks now offer cards that give you reward points when you use them.
Don't forget, with the Tesco Brand Guarantee you get peace of mind knowing that you'll never pay more for your branded shop at Tesco.