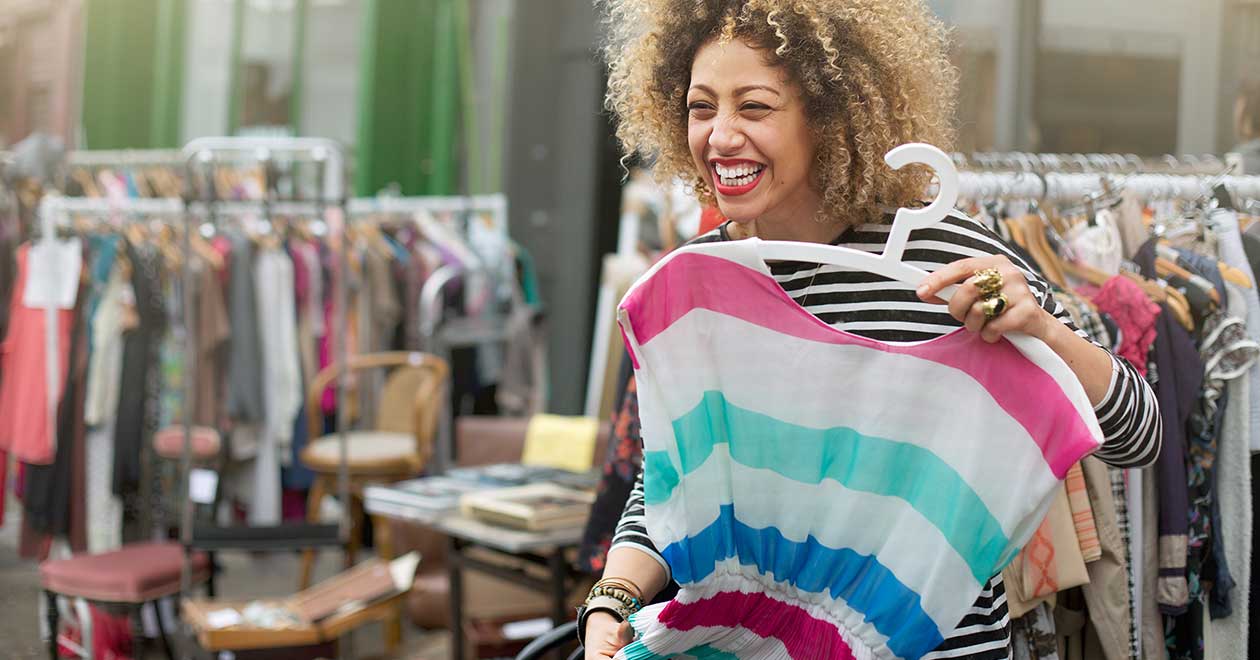 10 budgeting tips for students.
Combining good money habits with clever saving tricks can make student budgeting a little easier - and more enjoyable.
Published: 08 September 2023
1. Budgeting basics
Learning how to budget is a good first step for student life and you can find excellent free resources at MoneyHelper and UCAS. Students often receive grants and loans in one lump sum, so it's important to be able to make this money last until the next instalment arrives. Keep track of income (grants, loans, financial gifts and payment for part-time work) and outgoings (tuition fees, rent, food, bills, travel), then work out what you have left per term/month/week for clothes, leisure and socialising. There are various budgeting techniques you could try, to find the one that suits you best.
2. Smart food shopping
Good shopping habits are useful for everyone, not only students, and if you start now, they'll soon become second nature. The general rules are: check your cupboards, fridge and freezer before you go shopping so you don't overbuy; make a list to avoid impulse purchases; never shop on an empty stomach (you will likely buy more); and choose the hour or so before closing for a greater chance of reduced bargains.
3. Creative cooking
If you're in shared accommodation, you may want to cook for your housemates - it's a great way of sharing the cost of ingredients and appliance use. For those times when you cook for yourself, it's a good idea to freeze portions. Freezer space might be limited, so make sure you have some stackable food storage. In general, freezing food - whether it's ingredients, batch-cooking or leftovers - helps to reduce food waste and save money - and there are some clever tricks you can try to really make the most of your freezer space.
4. A helpful spending tool
A supermarket gift card is not only a thoughtful present, it can also help students, and anyone on a tight budget, manage their food and household expenses more easily. Tesco has a Student Shopper Card (available in store only), which is two gift cards - one for the giver to top up and one for the student/recipient to spend in Tesco, but you can both top up and spend the balance on the card, making it super budget-friendly. See Gift Card terms and conditions, below.
5. Energy-saving ideas
If you're in a new house share, energy usage can be a tricky subject to broach. But being honest with your housemates from the start and setting some basic rules will save disagreements later on. Chat about switching off lights and appliances when not in use, and taking showers rather than baths. You could also start a household fund for energy-saving items such as LED light bulbs, draught excluders and eco tap/shower head fittings.
6. Student discounts
There are deals to be had when you're a student, from student railcards and bank accounts to retailer discounts. Also try browsing an umbrella site such as Student Beans or MyUNiDAYS, which list hundreds of discounts for undergraduates (and recent graduates). Don't forget to make use of loyalty schemes too - loyalty points can translate into money-off vouchers, freebies or discounts.
7. Pre-loved gems
The more you can save buying pre-loved, the more money you have for fun stuff. Check online for second-hand course books, find out whether your uni has a book fair, or shop around for discounted bundles at local bookshops and uni libraries. You'll already know about pre-loved clothes websites such as Vinted, but remember to invest in the essentials first: a warm winter coat and comfortable footwear for all the walking you'll be doing!
8. Side hustles
Even the most resourceful student may need or want to make a bit of cash on the side and that's where side hustles come in handy. These days you don't have to work at the student bar to make some extra money. Online tutoring could pay on average £30/hour, which is ideal if you have a skill such as languages - take a look at MyTutor. Online surveys may not offer the same hourly rate but, if you're consistent with the work, you can earn a decent amount of cash. Try i-Say or the Google Opinions Rewards app.
9. Looking after your stuff
It may feel like an expense you can do without on a tight budget, but insuring your belongings while away from home gives you peace of mind - and could really help if something goes wrong. Whether it's your laptop, phone, clothes, jewellery or bike, it's worth considering contents insurance to help cover the cost if they're lost, stolen or damaged. If you're a student at uni or college, your parents' contents insurance may cover your possessions. Tesco Bank Home Insurance includes cover for a child's contents while at university or college accommodation during term time. Monetary limits, excesses and exclusions apply.
10. Money and mental health
Managing a tight budget is not easy and if your wellbeing is suffering due to your finances or you think someone you know is struggling, then ask for help. Contact your university's wellbeing service or the charity Student Minds, and StepChange is helpful if you're struggling with debt.
Gift Card terms and conditions
Tesco's change of mind policy does not apply. Your legal rights are not affected. Selected Tesco stores only. Subject to availability. Read the terms and conditions on the card before you buy. Maximum balance on the card is £200.
Important information
The content on this page aims to offer an informative introduction to the subject matter but does not constitute expert financial advice specific to your own situation. All facts and figures were correct at time of publication and were compiled using a range of sources.