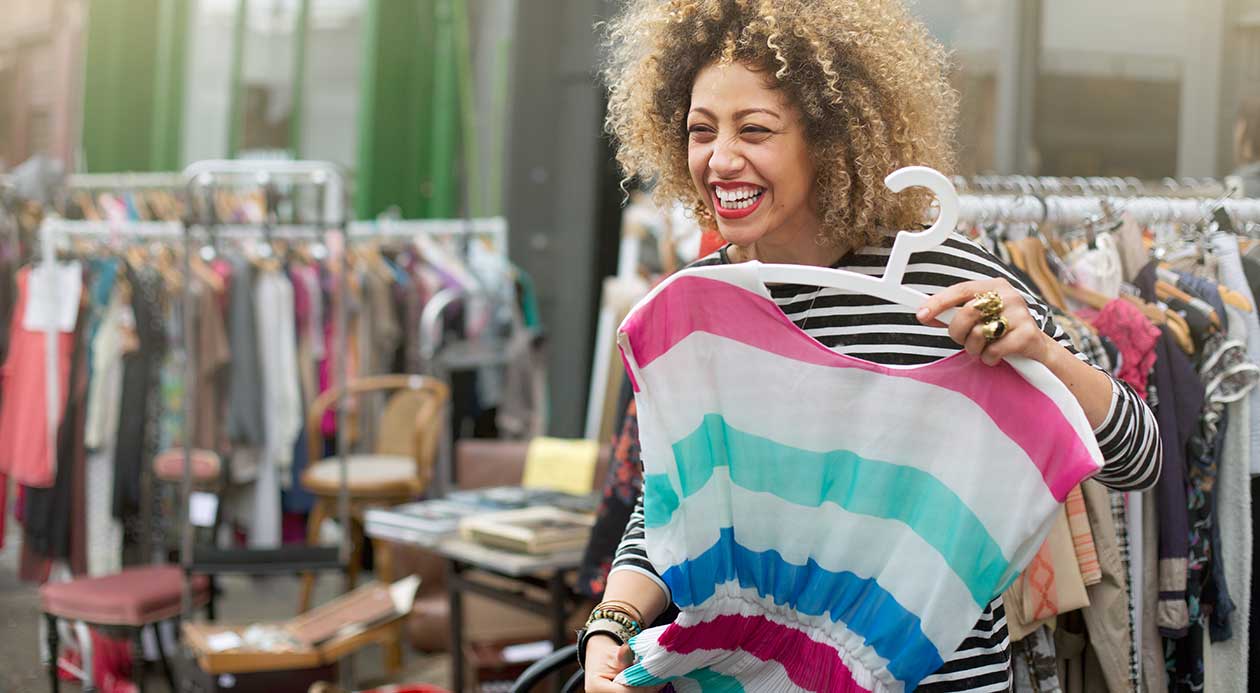 What is Section 75 and how does it protect me?
When you use a credit card to buy goods or services, Section 75 offers an extra layer of protection to your purchase. Find out more about how Section 75 works in our straightforward guide.
What is Section 75?
When something goes wrong with a credit card purchase, it may be covered by Section 75.
Section 75 is part of The Consumer Credit Act 1974. It's there to offer legal protection when there are disputes about certain credit card purchases. It makes your credit card provider jointly responsible with the seller, and could mean your credit card is the safer option to use on larger purchases.
When am I covered by it?
Section 75 only applies to credit card purchases of between £100 and £30,000 where:
There's been a breach or misrepresentation of your contract. For example, the goods or services you paid for aren't the ones you got.
The company you bought from goes into administration before you get the things you paid for.
What isn't covered?
You won't be covered by Section 75 if:
You don't use a credit card for your purchase
Your purchase is under £100
You change your mind about your purchase
An item you buy is faulty but still under warranty with the manufacturer – you'd need to contact the manufacturer directly
There are also some transactions that don't have Section 75 rights, including:
Buying coins, banknotes or digital currency
Buying foreign currency
Using your credit card to take out cash
Paying government fines or fees
Any kind of physical or online gambling
Online trading in deals or investments
Sending money orders or wire transfers that aren't balance transfers
Topping up or buying payment cards
What can I claim under Section 75?
Before you make a claim, always try to sort the issues with your seller or provider first. If that doesn't work, you may be able to make a claim under Section 75 when:
Purchases where things have gone wrong
You can claim for purchases when something has gone wrong, as long as the individual goods or services you're buying are worth more than £100. For example, if you buy a tablet for £90 and a separate keyboard for £20, you wouldn't be covered by Section 75. If you buy tablet for £110, you would.
Partial purchases where things have gone wrong
There are times when you may be able to claim for sums under £100. For example, if you've put a £90 deposit down on a single purchase of a £150 laptop and the company folds before you receive it. That's because the total value is between £100 and £30,000.
Problems with goods or services when you're abroad
Section 75 applies even when you're travelling overseas. For example, if you decide to extend your stay at your holiday resort and pay £500, only to be asked to leave and offered no refund, you would have the right to claim that £500 under Section 75.
How to make a Section 75 claim
If you need to make a claim under Section 75 on a purchase made with a Tesco Bank Credit Card, there are a few things you'll need. This is so we can see whether the company you're claiming against has misled you or failed to live up to their legal obligations.
Before you get in touch, make sure you have:
A letter that lays out what you're claiming for and how you've tried to resolve the issue with the company
A copy of your invoice, contract and terms and conditions
If you've made payments to the same company that aren't on your credit card, be sure to include evidence of those too
We may ask for more details to help with your claim, like photos or any evidence you have that the company is no longer trading.
Need to make a claim? Get in touch.