Clubcard Plus Credit Card
When you have Clubcard Plus, you can apply for our Clubcard Plus Credit Card.
If you're accepted, you'll benefit from:
0% interest on purchases for up to 24 months from account opening. We may offer you a 0% interest period of 20 or 16 months instead of depending on your individual circumstances.

Find out more

Paying no Foreign Exchange fees.

More on fees

Collecting Tesco Clubcard points almost everywhere you use your card, on top of your usual Clubcard points in Tesco.

Terms apply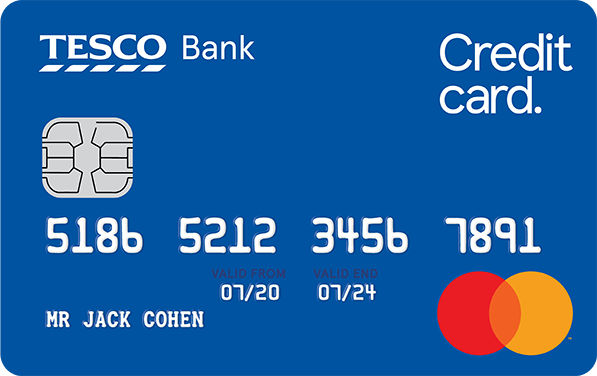 Representative example
Representative rate
37.7% APR
(variable)
Based on
19.9% p.a.
(purchase rate variable)
£7.99
a month Clubcard Plus subscription
Assumed credit limit
£1200
How is your representative rate calculated?
Since you need Clubcard Plus to benefit from this credit card, the 37.7% APR representative rate includes a variable purchase rate of 19.9% per annum and the £7.99 you already pay for your subscription. Rest assured, you won't need to pay an additional subscription fee for your credit card.
Things you need to know
If you cancel your Clubcard Plus subscription, we'll start charging you Foreign Exchange fees of 2.75% on eligible transactions. We'll give you at least 30 days' notice before we do this.
Make sure you're eligible for the Clubcard Plus Credit Card
Please check that these statements apply to you
Do you subscribe to Clubcard Plus?
Do you have an annual income of at least £5,000?
Are you are least 18 years of age?
Do you have a good credit history?
Do you live in the UK, or have a British Forces Post Office address?
Do you currently have no more than one Tesco Bank Credit Card?
Can you confirm you haven't applied for a Tesco Bank Credit Card in the last month?
Get your paperwork ready
These are things you'll be asked about during your application:
Your address history in the past three years
Details of your annual income and your monthly take home pay
Bank account number and sort code and details of other credit cards, if you'd like to transfer the balances to us