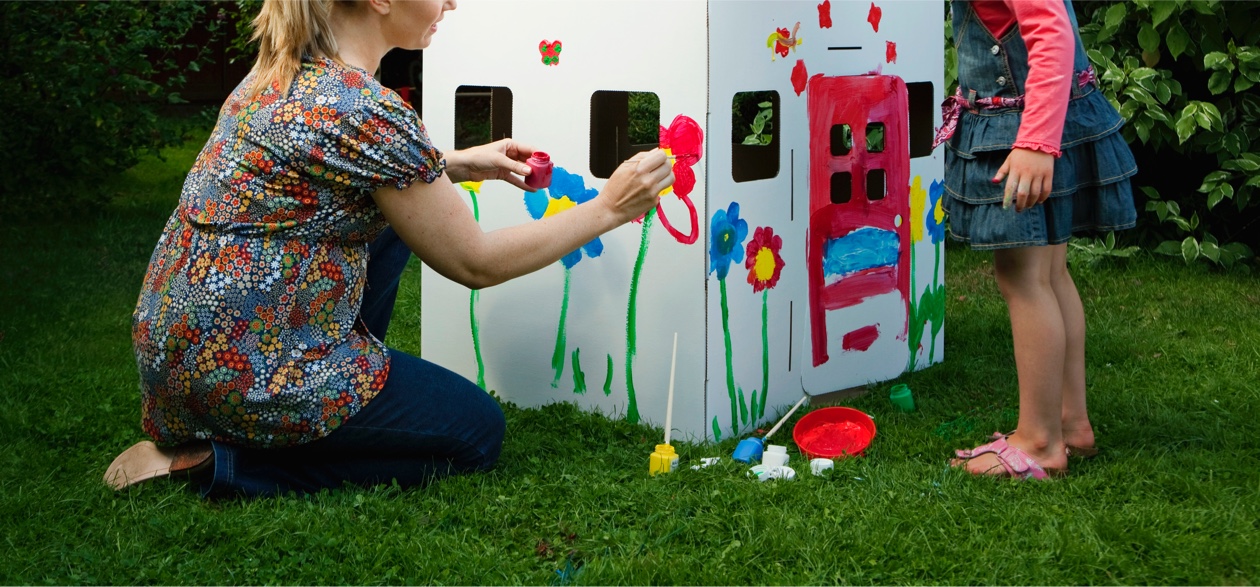 Craft and outdoors activities on a budget
Blogger and mum of one Alison Perry from NotAnotherMummyBlog.com reveals her favourite ways to have family fun on a budget.
Alison Perry, lifestyle blogger and magazine writer​
Alison Perry is a family lifestyle blogger and magazine writer who lives in South East London with her husband and six-year-old daughter. She has written for Mother & Baby magazine, Prima Baby and OK! and loves sharing tips on family travel, days out and motherhood with other parents.
Thrifty ideas for having fun​
Do you find yourself counting down to the weekends, when you can spend time together as a family? After a long week of work and school, there's often nothing better than having some serious fun – and you don't always have to spend a lot of money.
Try some of these thrifty ideas and you'll never hear the words "I'm bored" again (OK, I can't promise this, but you never know….)
1. Do a book review of your child's favourite book
This is a great way to bring a book to life and get kids thinking about the story and characters. I ask my six-year-old to draw her favourite character, describe in her own words what happens in the book, give it a star rating out of five and tell me who she would recommend the book to and why.
If your little one is too young to write, get them to draw pictures, or you could make a video book review and record them on your smartphone, answering your questions about the book.
It's a fab free activity and can be combined with a trip to the library too – just take pens and paper with you, settle down to read a book and get working on that review!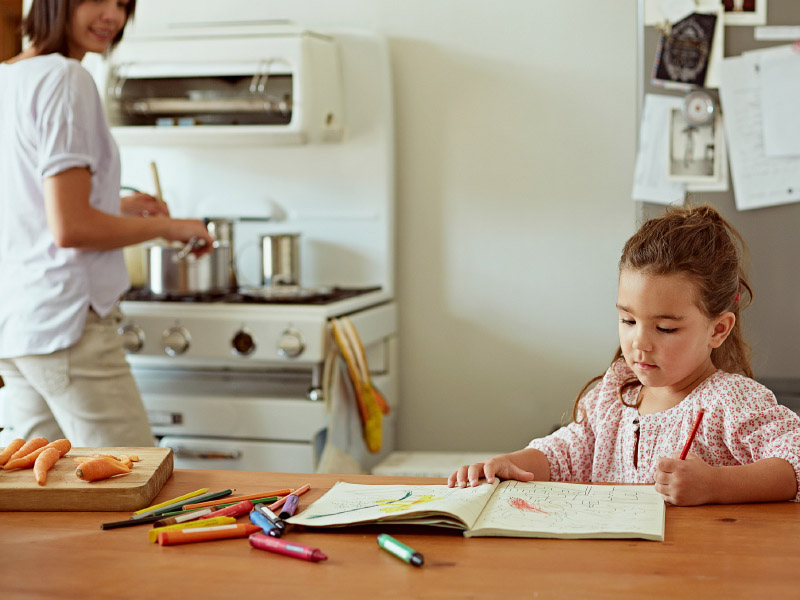 2. Have a scavenger hunt​
There are loads of printable scavenger hunts for all ages of kids.
We love to get some of her friends together, put on our wellies and go for a stomp in the local woods, trying to spot and tick off the items on the sheet. Afterwards, we head to a café for hot chocolate with marshmallows. It's a great free alternative to going on an organised nature trail – our local one costs us £12
3. Make a travel map​
Get a big wall map and pick out all of the places you've travelled to. We stick blue pins in all of the locations our six-year-old has been, then we stick green pins in all of the places she'd like to visit – this changes often, as every time she learns about a new country at school or sees an exciting movie set, she decides she wants to visit it!
You can pick up wall maps for a few quid, so this is a lovely and inexpensive long-term project to work on.
4. Build a den in the garden
Who doesn't love building dens? I have such brilliant memories of doing this as a child. Gather together lots of long sticks, some tarpaulin and bungee cords to tie around the trees, and get building! Once we're happy with our den, we usually kit it out with some picnic blankets and cushions, then take snacks and books inside to read for a while.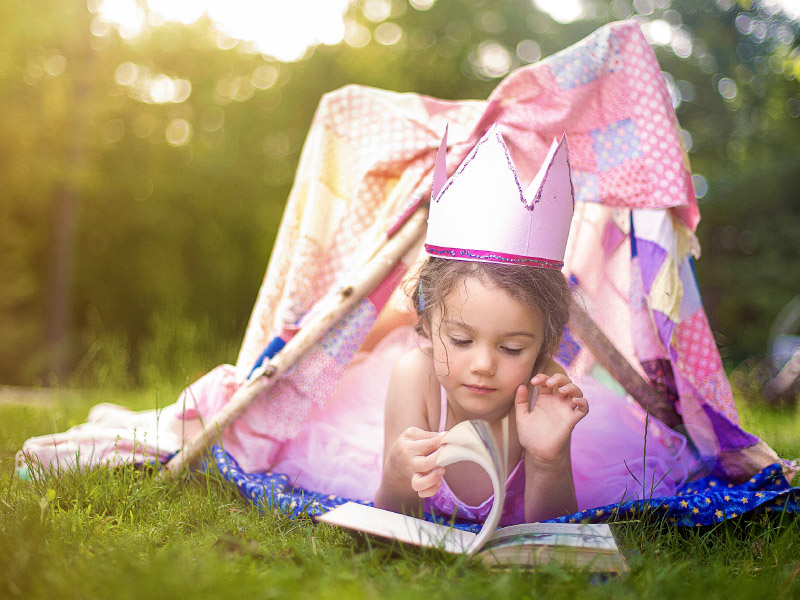 5. Have a PJ day
This is one of my daughter's favourite things to do and it's especially good on a rainy day. We stay in our PJs and spend the day playing board games, drawing, watching movies and building indoor dens with chairs and blankets. Sometimes, if we need to head outside to replenish snacks, I let her walk to the shop with me in her pyjamas – because if you can't do that when you're six, then when can you?
6. Combine nature with art
Head outdoors and collect leaves of various shapes and colours, then press them using heavy books. Once they're pressed and dry, we love leaf printing – use a small paint roller to apply paint to the leaf and then press it onto paper or card to make your print.
We love turning the leaf prints into bigger pictures – like big leaf people with heads and hands and feet. It's a brilliant way to get kids' imaginations going! Alternatively, get some metallic marker pens and draw designs on leaves before sealing them with glossy Mod Podge and making some jazzy leaf bunting.
7. Learn a new skill
As soon as my daughter started school, she became borderline obsessed with learning. She wanted to know how to do everything and was very impatient when she found some things need practise – so one of our favourite weekend activities is learning new skills. Hula hooping, whistling, clicking fingers and handstands are current favourites.
The best thing about this is children will soon start to see progress – if you take photos or film video clips of them, they can look back at how well they're doing.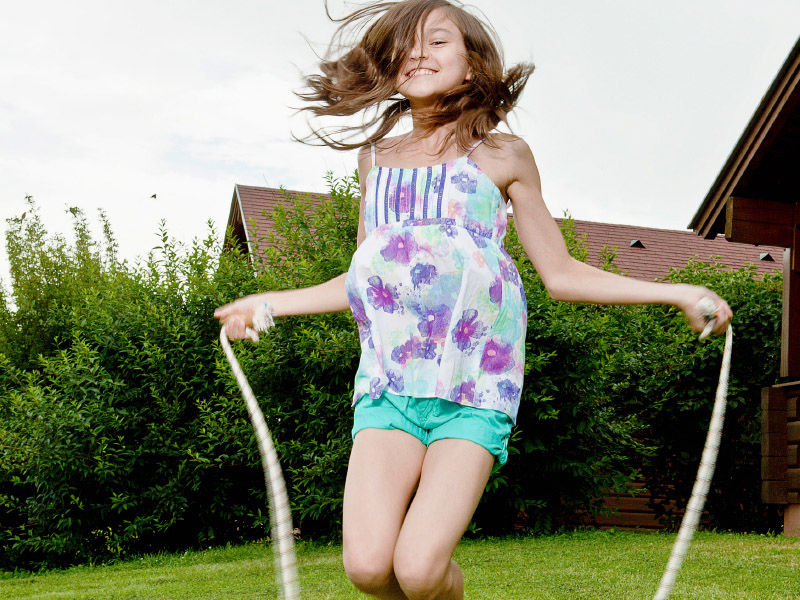 8. Go geocaching
The ultimate in geeky treasure hunt fun, all you need to start geocaching is a smart phone and a sense of adventure!
There are more than 70,000 geocaches hidden around the UK. After downloading the coordinates from geocaching.com it's just a matter of finding one, signing the log book and sometimes swapping a toy or trinket that's been left inside.
9. Make gifts at a pottery painting café
Prices vary depending on where you go, but if you've got a grandparent's birthday coming up, a hand-painted mug or plate can be a really cost-effective gift. Not only is it a relatively inexpensive (and heartfelt) gift but it's also a fun activity. We love spending a couple of hours in our local pottery café, with me drinking tea and my daughter painting away. I sometimes paint something myself too…
10. Plot your family tree
Kids can be so curious about their family members - my daughter is forever asking us to explain who is whose mum/dad/brother/cousin! So we made a family tree which she has stuck to the wall.
You can either download a free family tree template or get crafty and paint a tree yourself before sticking photos of family members to it - there are endless ideas on Pinterest to inspire you.