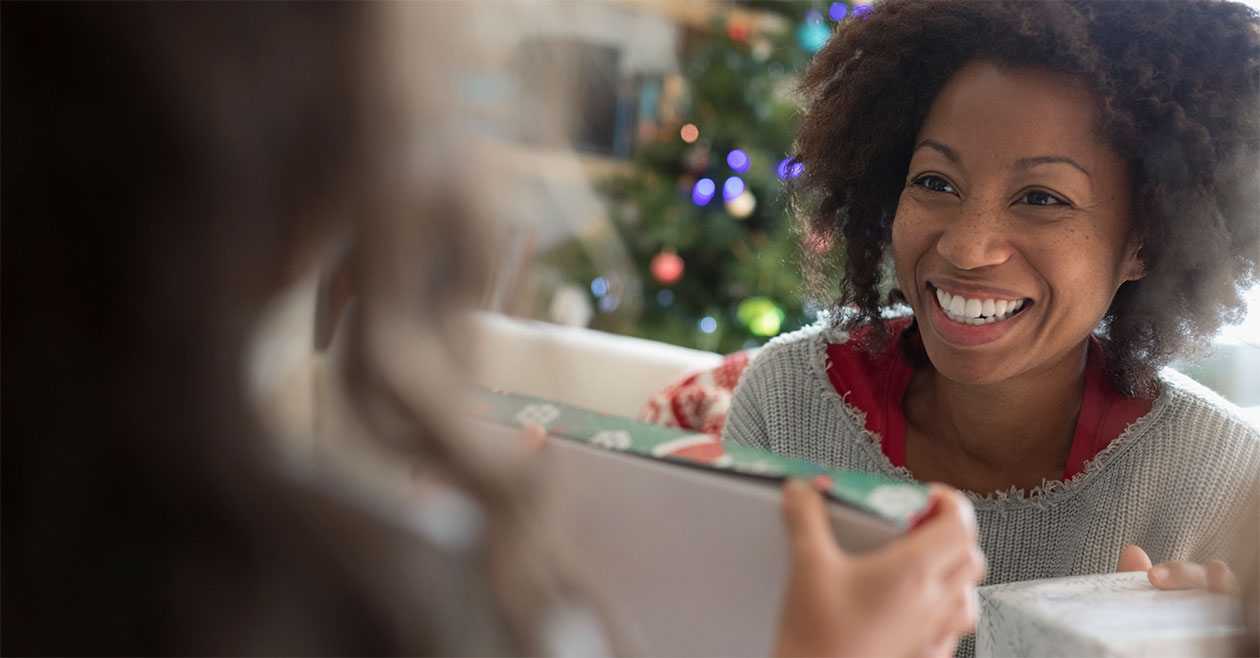 Spend less this Christmas.
Want to save a little here and there so you can still treat the family this festive season? To help make your Christmas affordable and still joyful, take a look at some of our tips.
Set a Christmas budget
Start getting organised and take a moment to write out a budget for how much you want to spend on presents, food and so on. Be realistic, then stick to it. Have conversations with extended family members and agree to a budget, or even skipping gifts altogether this year if money is especially tight. You might find they're quite relieved too.
Start shopping early
Spread the cost of Christmas by starting as soon as you can, taking advantage of sales and offers throughout autumn instead of just waiting until December (but make sure gifts are well hidden from prying eyes!)
Have a pre-Christmas clear-out
If your kids have outgrown toys that are still in great condition, sell them on auction sites or swap with other parents in your area. Maybe see if you can donate any to charity to help others with their present-hunting too.
Christmas presents don't have to be new. Younger kids especially won't care if a toy is secondhand and not in a box when they unwrap the thing they really want on Christmas morning. Check out auction sites for 'collection only' items near you, they usually attract fewer bids and can therefore end up selling for less.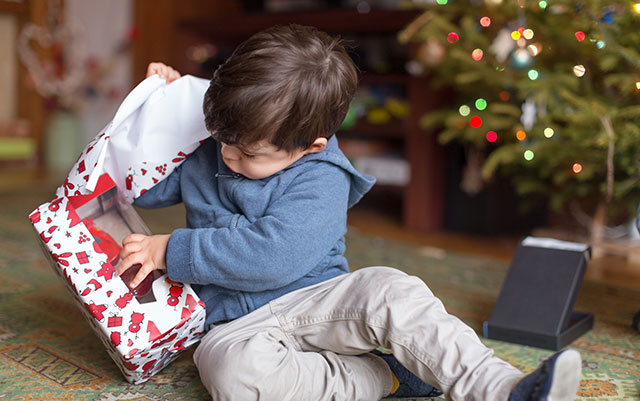 Look for voucher codes
Before you buy anything online, check to see if there's a valid offer code for money off. Sites like vouchercodes.co.uk and myvouchercodes.co.uk can show you at a glance which retailers have offer codes available. Every five or ten per cent off could soon add up to big savings.
Fill their stocking with (fun) essentials
If you're working to a tight budget, bulk out their Christmas gifts with things they actually need, such as underwear, stationery and toiletries. A lot of Christmas joy is in the unwrapping, and supermarket shelves are full of affordable items like character PJs, bubble bath and hair clips that kids would be more than happy to receive on Christmas morning.
Grab a gift card
Don't forget to look out for offers over the festive period, both in-store and online. And remember Tesco have a wide range of big brand gift cards available, which means your loved ones can pick something they really want, making sure no presents go to waste.
Everyone loves a handmade gift
If you've got a large extended family to find presents for, why not make them something instead of buying. Dig out family photos to put in spare frames you might have, or get creative in the kitchen; if you're a great baker why not try and make some delicious edible gifts too.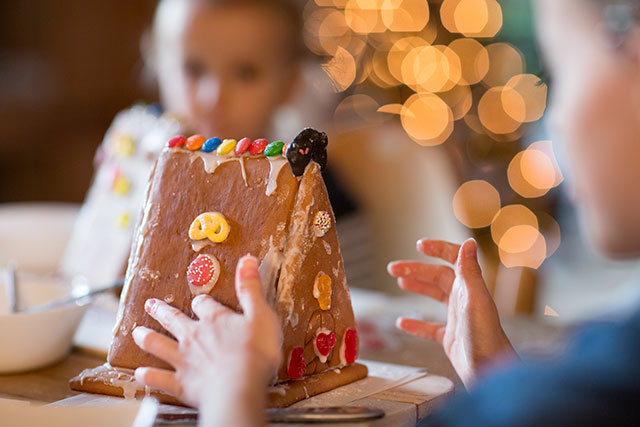 Make saving money simple
Finding it hard to put a bit aside each month? Clubcard Pay+ rounds up your purchases to the nearest pound and puts the difference in a separate savings account for you to use on a rainy day, or even towards Christmas.
Plus, paying with Clubcard Pay+ in and out of Tesco means you'll collect more points. More points mean more vouchers, which helps you spend less at Tesco.
Whether you're changing what you buy, who you gift it to, or just the way you shop for the same items, it can really pay to do Christmas differently whilst saving a little.
Gift Card Terms and Conditions:
Subject to availability and selected Tesco Stores only. Read the card T&Cs before you buy. For in-store purchases, Tesco's change of mind policy does not apply. For unused e-gift cards bought online, you can request a refund within 14 days of purchase. Your legal rights are not affected. For more information visit tescogiftcards.com.
Clubcard Pay+ Additional Information:
Minimum spend and exclusions apply when collecting points. Tesco Clubcard Pay+ is available to Tesco Clubcard members who are resident in the UK and aged 18 or over. Accounts are subject to status. Exclusions apply to Round Up.
Important information
Facts and figures were checked for accuracy at the time of publication and curated using a range of sources. While we hope that you find this page useful, please be aware that this is information only and not financial advice.