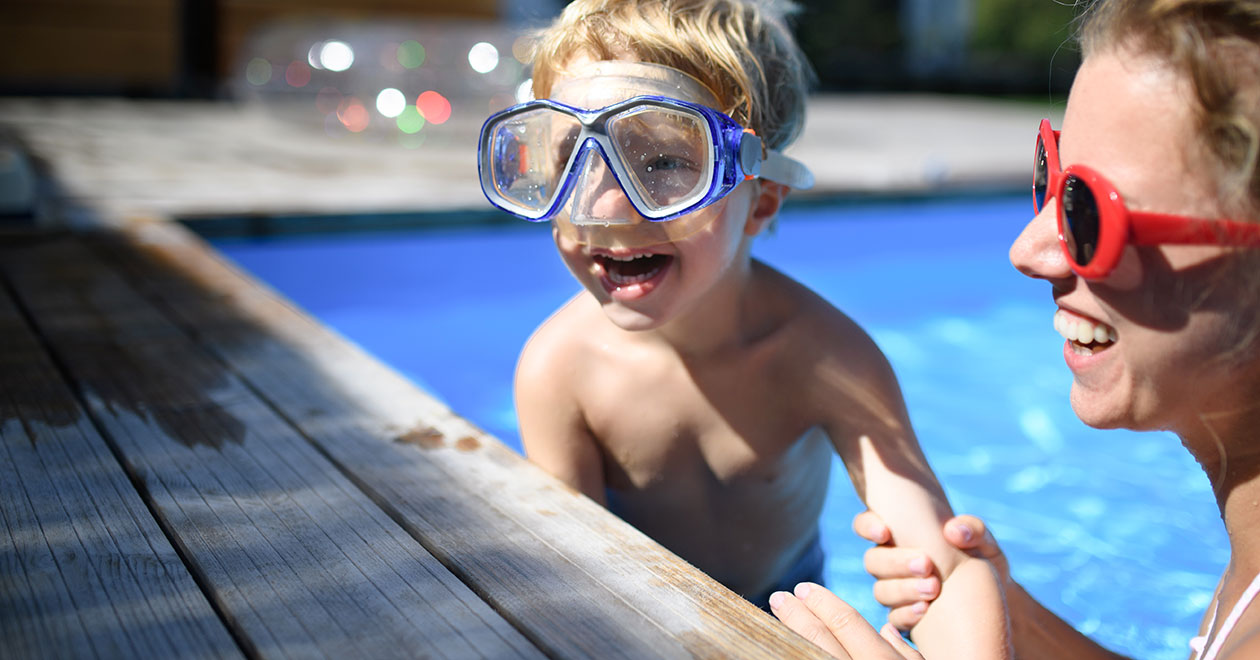 Budgeting for hidden holiday costs.
Your holiday's booked and the countdown's begun, but your costs don't end there. Those extras while away all add up and with 61% of us struggling to stick to our holiday budget*, it's worth planning ahead to help you feel in control of your spending money.
Airport transfers
Getting from the airport to your hotel may be included in your holiday package but if it isn't, consider pre-booking a taxi, which could save you money compared to jumping in one when you arrive. Research public transport options too – there may well be shuttle buses geared up for holidaymakers.
Tourist tax
This is a tax on holidaymakers that's used to protect the landscape of an area. It's payable locally (at hotels and other overnight accommodation) and applies to anyone over the age of 16. Before you travel, check on your destination's website to see if you'll have to pay this and if so, allow for it in your spending money.
Data roaming
Since Britain left the EU, some phone companies have re-introduced roaming charges to make calls, send texts and use data. Before you travel, find out what your charges will be for your destination (both within and outside of the EU). Tesco Mobile has a handy online tool which tells you the charges for using your phone abroad.
Paying with cards
Before you use your debit or credit card abroad to make purchases, check with your bank whether you'll be charged any fees. If you have a Tesco Bank Credit Card, read our guide on using your card abroad. Just remember, when paying, choose the local currency as it will usually be cheaper than paying in your own currency.
Withdrawing cash
If you don't like the idea of carrying too much cash on you but want to avoid card fees for withdrawing cash abroad, a Multi-currency Cash Passport could be an option. This is a prepaid travel money card that you can buy in store at our Travel Money Bureaux and load with up to seven currencies before you go. If you have cash leftover at the end of your holiday, we buy back all currencies we sell in most banknote values at our in store Travel Money Bureaux, even if you bought it elsewhere. Find out more about different ways to pay on holiday.
Getting around
You've sorted your hire car, but the car costs don't end there. Factor in petrol, parking and any tolls. If you'll be using public transport, research tickets beforehand. Is there a cheaper daily or weekly pass?
Attractions and excursions
These may not be hidden costs, but the price of them – especially if you're visiting during high season – may surprise you. Book online and you may be able to get cheaper entry prices or ask at your hotel or the local tourist office for special offers. Remember to check out any free tours too, they're a brilliant way to explore somewhere new. Try Freetour.com to book free and budget tours around the world.
Service charges
These are often added on to your bill in restaurants, cafes and bars, but not always. In Europe, the charge is usually 10%, but can be as much as 15%. Check the bill so you don't tip twice (unless you want to give a little extra) and don't forget to factor this cost into your spending money.
Bottled water
While tap water is safe to drink in most of Western Europe, you may find yourself buying water on the go on holiday. Save cash by buying water in bulk from the local supermarket and use it to fill your reusable bottles. Good for your wallet and the environment.
Departure tax
This is a tax that is sometimes payable at the end of your holiday. Some package holidays may include this, but not all, so check before you go and allow for it within your budget.


* https://www.equifax.co.uk/resources/money-management/budgeting-for-a-holiday.html


Multi-currency Cash Passport™ prepaid currency card is issued by PrePay Technologies Limited (PPS) pursuant to license by Mastercard International. PPS is an electronic money institution authorised by the Financial Conduct Authority under the Electronic Money Regulations 2011 (FRN:900010) for the issuing of electronic money and payment instruments, with its registered office at Floor 6, 3 Sheldon Square, London, W2 6HY, UK. PPS is registered in England under company number 04008083. Mastercard is a registered trademark, and the circles design is a trademark of Mastercard International Incorporated.
Tesco Travel Money ordered in store is provided by Travelex Agency Services Limited. Registered No. 04621879. Registered Office: Worldwide House, Thorpewood, Peterborough, PE3 6SB.
Tesco Travel Money ordered online or by telephone is provided by Travelex Currency Services Limited. Registered No. 03797356. Registered Office for both companies: Worldwide House, Thorpewood, Peterborough, PE3 6SB.
Important information
The content on this page aims to offer an informative introduction to the subject matter but does not constitute expert financial advice specific to your own situation. All facts and figures were correct at time of publication and were compiled using a range of sources.